If you were asking yourself if the Google Nexus 6 was water-resistant or not, the answer has finally come. Lately, users are liking more and more water-resistant phones. They want a phone that they can use while raining or even dive with it in the pool.
Or they simply don't want to worry or have a heart attack when they accidentally drop water or coffee on the phone. Manufactures have heard the requests and have started to implement this feature on the latest phones.
Also Read: LG G3 Water Test Done – Is It Waterproof?
Sony was the first company to make its devices water-resistant. The Sony Xperia Z was the first phone to have a full resistant body which can be merged underwater for hours. Then, Samsung released the Galaxy S5 which is also water-resistant.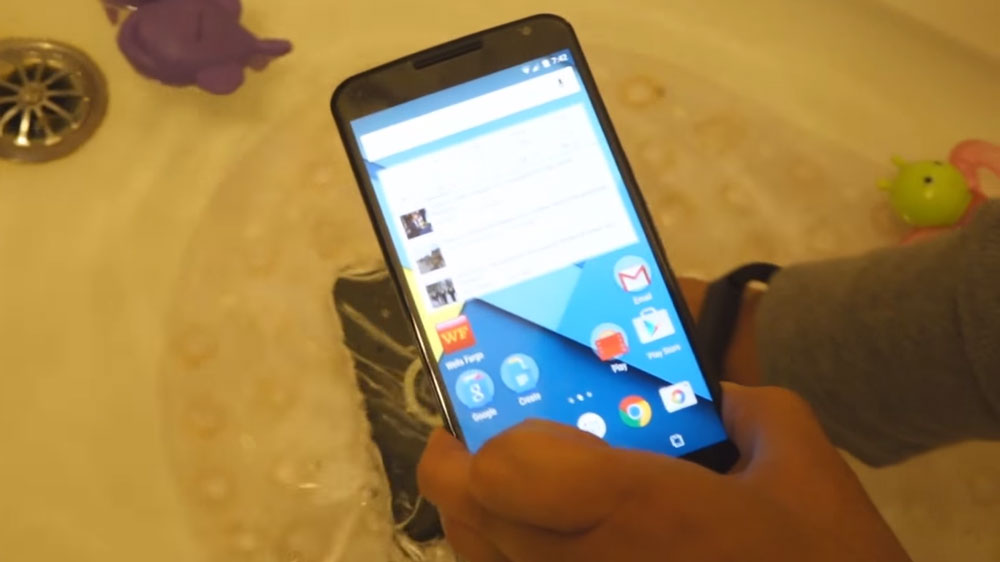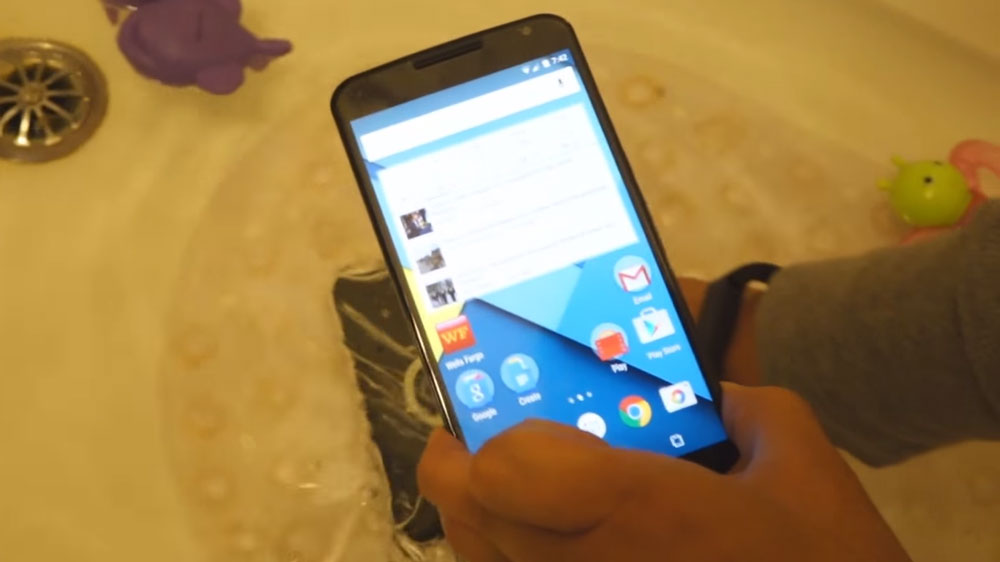 These are devices that manufacturers have openly declared that are water-resistant. What about other devices? We have seen a lot phones going underwater even though they aren't resistant to water. Some of them have survived and some of them haven't.
The Nexus 6 is a device that hasn't been recognized as a water-resistant device. At least by Google. When you go to the official Motorola website, you can see that the water-resistant feature is listed there.
Finally, the real Nexus 6 water rest has been done and results look good. On the video, the phone goes underwater for many minutes and after that, it works perfectly fine.
The surprising thing is that wireless charging works underwater too. Well, the charging dock was protected because it will stop working if water goes inside.
Also Read: OnePlus One Destruction & Drop Test (Video)
You can see the Nexus 6 water test video here. Even though the phone works, we don't recommend putting it under water. It will be good though for water splashes like rain and accidental water spills.
Other Motorola devices are water-resistant too, besides the Nexus 6. Some other phones include the Moto G thanks to a strong nano coating.