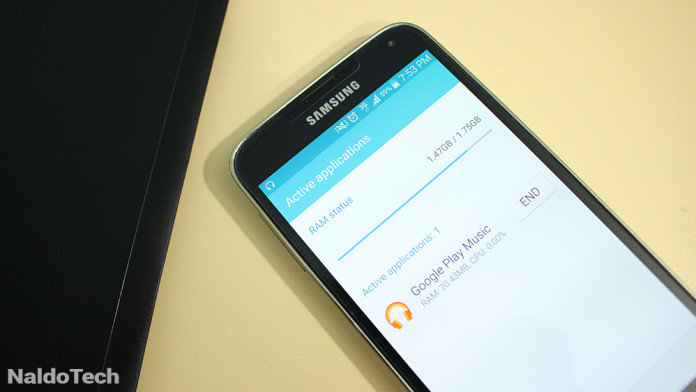 Have you just bought the Samsung Galaxy S6 or Galaxy S6 Edge and are experiencing high RAM usage? In this article we will be showing you a few tips to reduce the RAM usage and make the Galaxy S6 faster. The Galaxy S6 together with the Galaxy S6 are Samsung's latest devices. The demand has been so big that Samsung has had problems keeping up with the requests.
A brand new body design, premium materials and new features make the Galaxy S6 and its brother better than their predecessor in every aspect. Both of the devices come with 3 GB of RAM, Android 5.0 Lollipop and less intensive Touchwiz firmware. With 3 GB of RAM and reduced bloatware guarantee excellent performance. Indeed, both of the devices are extremely quick. Every motion is fluid and applications open in an instant.
But there are a few times when the Galaxy S6 becomes extremely sluggish, laggy and it takes a long time to perform even some of the most basic tasks like going to the home screen or opening the theme or widgets panel. Fortunately, this is an issue that every Android device has. If you do not take care of the problem, it might become much worse.
How To Fix High RAM Usage on Galaxy S6
Properly Close Apps
This is the most obvious but also the best solution. When you finish using an application, do not press the home button. This will close the window but the app will continue running. Instead of pressing the home button, press the back key until the app closes and you go back to the home screen.
Clear All Apps
If you have the habit of pressing the home button every time, make sure to hit the recent apps menu key and clear all apps every now and then. This will close all running apps in the background. Also, go to Task Manager and pres "Clear All".
Delete Bloat
The TouchWiz firmware on the Galaxy S6 and Galaxy S6 Edge was praised for having a reduced number of bloatware apps. However, there are a few apps remaining in the system that cannot be removed normally. To delete these apps, you will need a rooted phone. Follow this guide to learn how to root the Galaxy S6 and Galaxy S6 Edge. Now head over to the Play Store and download Titanium Backup. Open the app and go the app list . Select all the programs that you do not want and click remove.