Most of you are probably familiar with CyanogenMod and may already know how to download and install it in their devices. But not all are into rooting and installing different custom ROMs, still they might want to try a different ROM like CyanogenMod.
That's when CyanogenMod Installer comes in help. The developers from CM have created an app which allows you to easily download and install CyanogenMod ROM in different devices without needing any special knowledge.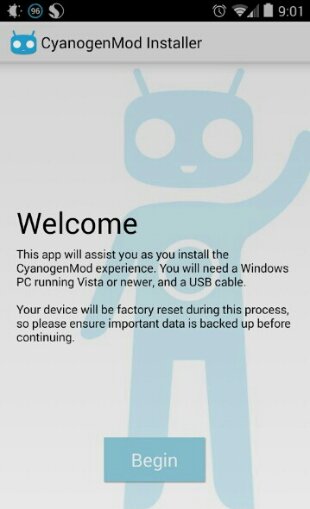 Download CyanogenMod Installer here and follow all instructions that it gives you. If you follow them correctly, then your phone will have CyanogenMod installed in no time.
If you still have any problems, let us know below. Please note that this is a risky process and if you don't follow the instructions correctly you can brick your phone.