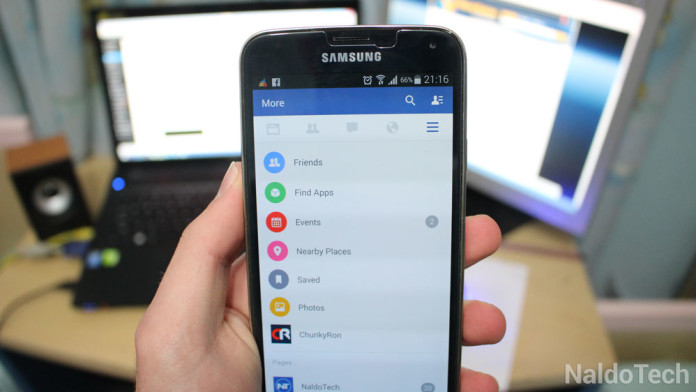 Most of Google applications have already received the Material Design update. They are cleaner, intuitive and the user interface is completely different. All Google applications have been updated to Material Design like Maps, Google Plus, Music, Chrome, Messenger, Google Now launcher and more.
However, some of the most downloaded and popular applications for Android have yet to receive some of Material Design goodies. Facebook is probably the most downloaded app for Android with over 1 billion downloads.
Also Read: How To Use Facebook Messages Without Messenger App
Even though Facebook is used by millions of people everyday, it still hasn't received the Material Design update. But, Facebook Android Beta testers can download the latest beta version of the app which is built following Material guidelines.
The app still isn't available on the Play Store and you can download it only if you are a beta tester. You can easily apply to become one and get the latest version of the app.
As expected, this version of the app comes with Material Design. The entire user interface has been redesigned to follow the new guidelines.
You can go here and download Facebook beta version with Material Design: Facebook_23.0.0.22.14.apk
Facebook Beta version 23.0.0.22.14 also includes new features and bug fixes. The app fixes bugs related to the share button on videos, popup for GreetingCards, crash when attempting to hide suggested post, rotation to landscape mode, inability to watch videos and crash when attempting to invite friends to an event.
Also Read: How To Make Android Facebook Browser Faster (Ultimate Solution)
While this beta version includes a lot of fixes, users have reported bad battery life, so you should consider that. But this version is the best way to test Material Design on the Facebook app.