A cool tweak now allows you to turn on flashlight just using the volume buttons on your Samsung Galaxy S4. Usually,  when you want to turn on the flashlight you download an app or widget from Play Store.
But you all agree that the Torch Widget is ugly and doesn't look nice on the homescreen. How about turning it on using the volume buttons? Yes, you can do that on all Android 4.2.2 firmwares and it works on both Galaxy S4 versions: GT-I9500 and GT-I9505.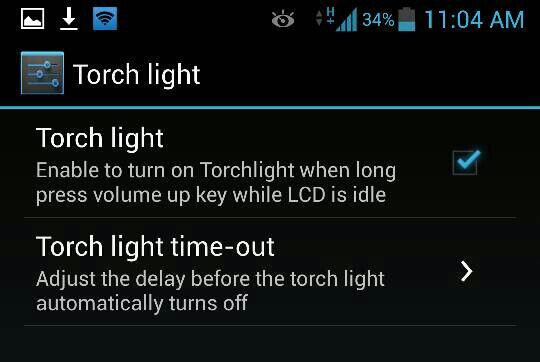 However, getting this tweak to work properly can be quite tricky. First of all you have to download a launcher with custom shortcut app support (Nova & Alex launchers are preferred). Then, on the homescreen, tap and hold for a few seconds until "Add to Home Screen" page appears. Tap Shortcuts > Activities and a page with all available applications and options will appear. Scroll all the way down, find and select "Torch Light".
That's it. Now you can turn on flashlight by pressing volume up key and turn it off by pressing volume down key. You can also select torch light time-out.