A new video showcasing the Samsung Galaxy S8 and Galaxy S8+ has been uploaded by a channel called Slashleaks. The video shows two working Samsung phones, which appear to be the Galaxy S8 and its bigger brother, the S8+ (Plus).
The video confirms everything we have seen and heard about Samsung's upcoming flagship phones. As seen in the video, both phones have no physical or capacitive keys on the front. Samsung has replaced them with the traditional onscreen software buttons that most of Android phones have nowadays.
As the person in the video shows different angles of the phone, we can see some of the ports the phone will have. The USB Type C port is the newest member of the family, while the headphone jack is there to stay.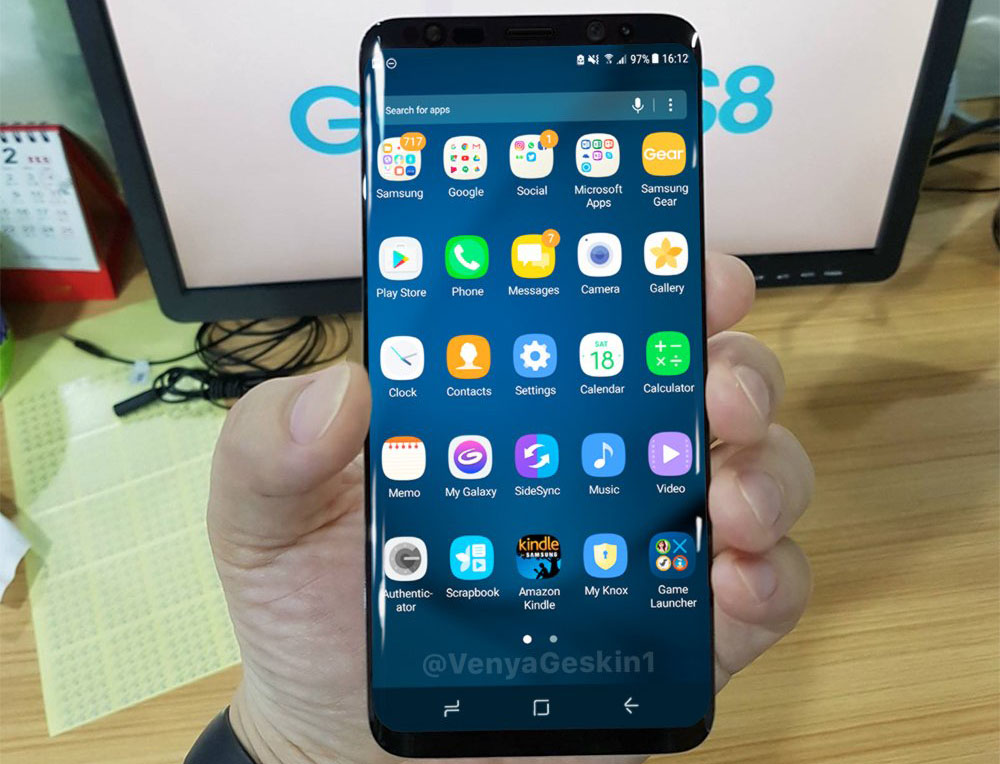 One interesting thing to see from the video is that when the Always-On Display feature is on, the person behind camera presses the power button to turn the screen on. This means that there won't be a software key to press to turn the screen on after all.
Also, we get another view at the gorgeous Super AMOLED display with a ridiculously high screen-to-body ratio with rounded glass and rounded screen corners. Just below the volume keys there is another button which allegedly is dedicated to Bixby, Samsung's own personal assistant.
If these leaks are anything to trust, there will be tough competition this year between the Samsung Galaxy S8 and the LG G6, as they are very similar on many aspects and users will have a hard time deciding which phone they want to upgrade to.