Now you can download and install Android 4.4.3 KitKat update on your HTC One M7. The HTC One M8, the successor of the original HTC One just received the Android 4.4.3 KitKat update yesterday in Canada and eventually in other countries.
As expected, the update brings a few improvements and changes over Android 4.4.2 KitKat. This is expected to be the last KitKat update for these devices because HTC has implemented all the bug fixes of Android 4.4.4 to 4.4.3. Apart from security improvements including OpenSSL bug, 4.4.3 updates to a newer version a few stock HTC apps like Camera, Gallery and Sync Manager.
Also Read: Install Ported Android L Ported ROM on the HTC One
The update brings better performance and reportedly, the battery life has improved a little. The Android 4.4.3 KitKat update for the original HTC One M7 is around 556 MB big and users can download and install it through OTA. Since the update is so big, it is recommended to have a WiFi connection because mobile data might be expensive.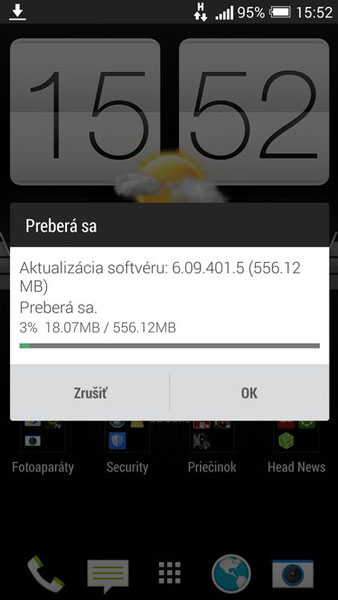 The update is gradually rolling out on European countries and specifically it is available for users in Slovakia. However, the update will roll out for more countries in the following days and eventually worldwide.
If you are living in Europe, go to your phone settings and see if the update has become available for your phone. To do so, go to Settings > About Phone > Check for updates and click the button Scan. If the update has rolled out, you will have the option to download and install it.
Also Read: List of HTC Devices Getting Android L (Sense 6) & KitKat
If not, it means the update has yet to become available for your region. But keep checking for updates as the Android 4.4.3 for the HTC One M7 will roll out very soon for all handsets.