The Android 5.0.1 Lollipop update was just released and Google has already seeded it to the HTC One M8 and HTC One M7. Well, the update has rolled out to the Google Play Edition devices and not Sense skinned ones.
Google Play Edition devices are phones created by manufacturers like HTC, Samsung and LG which come with stock Android firmware instead of skinned versions like Touchwiz and Sense. This is the advantage of GPE devices.
Also Read: CyanogenMod 12 ROM 5.0 Lollipop For HTC One M7 (Gapps & Root)
Even though their brothers haven't received the official update from the manufacturer, they do receive it because they are under Google control. Android 5.0.1 was announced only a few days ago and Google is already rolling it out to the HTC One M8 and HTC One M7.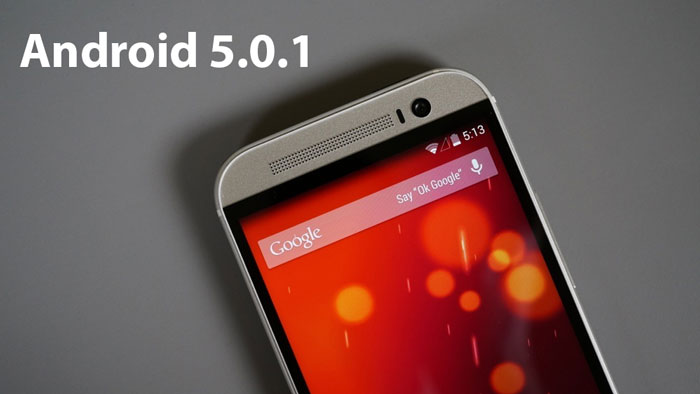 Reports suggested that the update would be very small and would fix a few bugs reported on Android 5.0 but users who have received the update have told that the firmware is more than 500 MB big so it brings more things that just a few bug fixes.
How to update HTC One M8 and HTC One M7 to Android 5.0.1 Lollipop
Preparations:
Make sure that your phone is charged more than 50%. If the phone dies during the installation process, it can cause serious damaged.
Make sure you have some space left on your phone because the update is more than 500 MB big in size.
Also Read: SkyDragon ROM 5.0 Lollipop for HTC One M8
Updating process
Unlock you phone and go to Settings.
Scroll down to About Phone.
Go to Software updates.
Tap on Check for updates.
The firmware will start downloading.
Once it downloads, tap on Install Now.