The Samsung Galaxy Note 4 has a new and much more improved S Pen. The pen is an iconic feature of Galaxy Note devices, starting with the original Note, Note 2, Note 3 and Note 4.
The S Pen is always there and it improves with every new release. But with the Galaxy Note 4, the S Pen is better than ever.
Also Read: Samsung Galaxy Note Edge Review – First Curved Samsung
The digitizer of the phone is 2 times more sensitive. Samsung claims it is better to write with the S Pen on the Galaxy Note 4 rather than writing with a real pen with your fingers.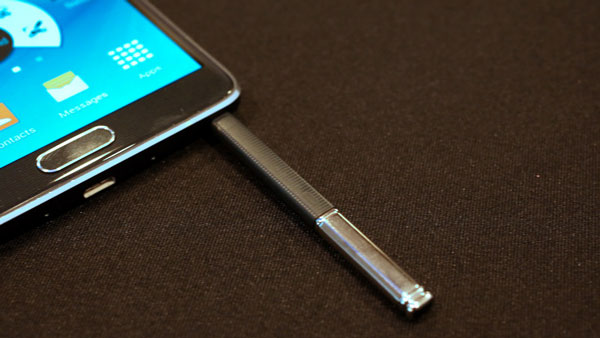 Since it is 2 times more sensitive, when using your pen is like writing on the paper. Even when you tilt the pen, the phone is going to recognize it.
Also Read: Top 5 Best Amazing Features Of The Galaxy Note 4 Review
When a lot of pressure is applied, the dot on the screen will be bigger and when light pressure is applied, the dot will be smaller. This explains how sensitive the pen is.