Samsung has finally announced the Galaxy S9, which will be the flagship device of this year for the Korean giant. The Galaxy S9, together with the S9+, are the successors of the last year's Galaxy S8 and S8+. This time around Samsung has decided to refine and improve an already great phone, instead of completely redesigning it.
The Samsung Galaxy S9 comes with a QHD Super AMOLED Infinity display, 4GB of RAM, Snapdragon 845 or Exynos 9810 chipsets, IP68 certification, 12 MP rear and 8 MP front cameras, and a 3000 Mah battery. The S9+ has two 12 rear cameras and 6GB of RAM instead of 4GB.
The phone comes with Android 8.0 Oreo out of the box, and Samsung has included a pack of brand new wallpapers to show off the Super AMOLED display, one of the best in the market. Thanks to the released Oreo system dump of the Galaxy S9, you can download all the wallpapers on your phone as well.
Download Samsung Galaxy S9 and S9+ Stock Wallpapers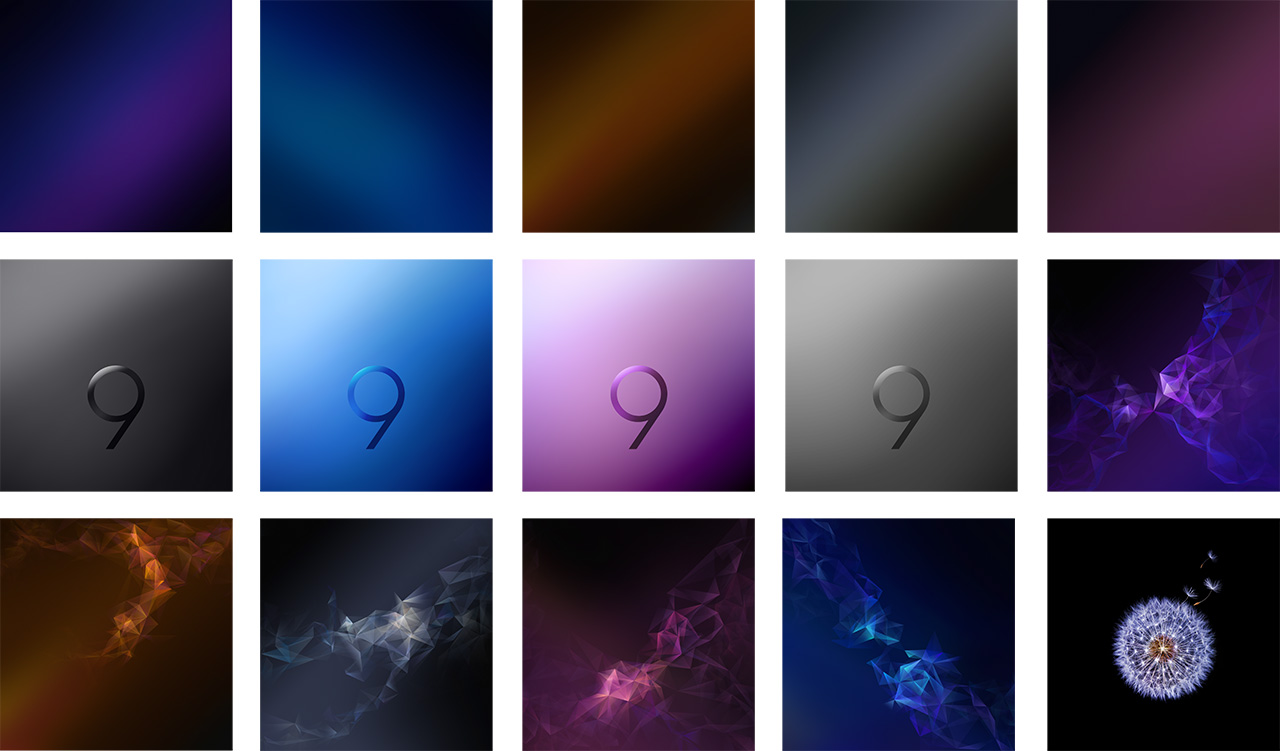 Below you can download all Samsung Galaxy S9 stock wallpapers. All images are inside a zip archive so you can download all of them at once. Download the archive, extract it and enjoy all the high-quality images. The resolution of the wallpapers is 2560 x 2560 pixels, which means you can enjoy them on high-resolution displays.
Samsung Galaxy S9 and S9 Stock Wallpapers | Download
Users have managed to release the official system dump of the Galaxy S9 and S9+. This means that in the near future many applications such as the launcher, camera app, weather widget and more will be available to other phones in the form of APK files.