MIUI 6 ROM has just been announced by Xiaomi and has simpler and cleaner design and a lot of added features. MIUI is the successor of MIUI 5, the popular custom ROM which is available for many devices. MIUI is well-known for the interesting and colorful user interface. Everyone who wants the closest iOS experience on an Android device should install MIUI ROM.
There are a lot of changes on MIUI 6 including performance optimizations, enhanced security and new user experience. Every unnecessary element has been removed so the user can focus easily on the important things. Colors are more vibrant and each icon and application has its own personal color.
Also Read: MIUI ROM for Samsung Galaxy Note 3 (iPhone/iOS Theme)
Stock applications have been redesigned and have new colors and simpler user interface. Not only MIUI 6 has new visuals, it also has new and useful features. Now you can identify unknown phone calls, access free WiFi networks with WiWide and also use a new visual menu for better voice calls.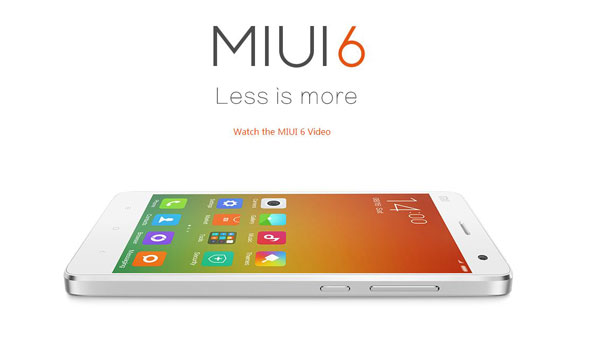 If you are concerned about security, MIUI 6 has got you covered. MIUI 6 has a built-in Security Center which takes care of everything unusual. It protects your important data and your privacy. If you aren't happy with the current design, you can choose and download from over 5,000 themes available on the theme store.
Also Read: How To Multi Boot Custom ROMs on Galaxy S5
MIUI 6 will eventually get released for Xiaomi phones. Later, it will be available for many other Android devices as a custom ROM like MIUI 5. MIUI is known for having iOS like interface. Also, with  a theme from the theme store, you can turn your Android phone into an iPhone. Head over to official MIUI 6 page for more information.