Windows Phone devices are always getting more and more popular games from Android and iOS platforms. This time, the popular game which became available for WP is the well known racing game Hill Climb Racing.
This addicting game doesn't have the best graphics in the world but is is very entertaining. You have to climb different hills with different cars in order to win the game. Your car won't be the best at the beginning as it will have a weak engine and you will run out of gas very quick.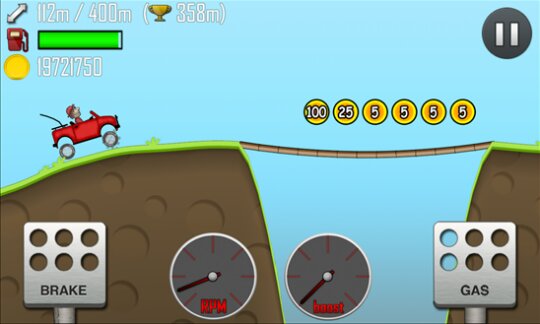 However, as you progress through the game you earn coins which can be used to buy a better engine, better tires and upgrade the fuel tank. The better your car is, the further you will go.
And now you can enjoy this cool game on your Windows Phone device too. Download Hill Climb Racing for WP here and get entertained for hours.