Finally, FIFA 2014 is now available to download for Android & iOS. Android didn't get FIFA 2013 last year, leaving droid users a  bit disappointed, but now it got the most popular football game at the same time with iOS. This game has amazing graphics, every player is very detailed and very sharp. It has real football teams, leagues and players. FIFA 2014 brings new intuitive touch controls.
You have to tap to pass, swipe to shoot and hold & drag players to move them around the field. The game runs very smooth and very fluid on both, Android & iOS devices. EA Sports have done a good job by making this game addictive, fun, entertaining and after all, have created a game worth to be played.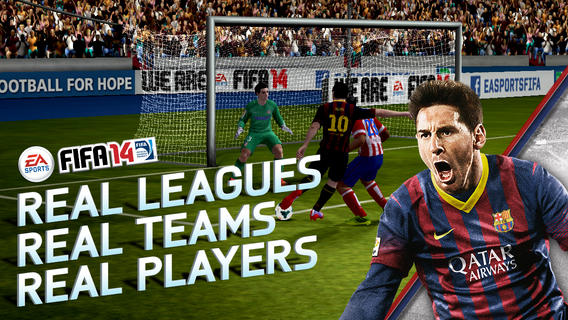 Download FIFA 2014 for Android here
Download FIFA 2014 for iOS here
Football fans, go ahead and download this game now and win with your favourite team.