The FXP team has released highly functional Android 5.0 Lollipop AOSP ROMs for some of the most important and popular Sony Xperia devices. The FXP team also known as the Free Xperia Project has been responsible for some of the best and most stable ROMs in the past for Xperia devices.
And now it comes with the best news that owners of Sony Xperia device have heard in a while for their devices. The FXP has created working builds for 12 Xperia devices.
Also Read: How To Unlock Bootloader on All Sony Xperia Devices
The list includes some of the best Xperia devices like the Xperia Z3 and Z2 but even mid end phones like the Xperia M2 and Xperia T3.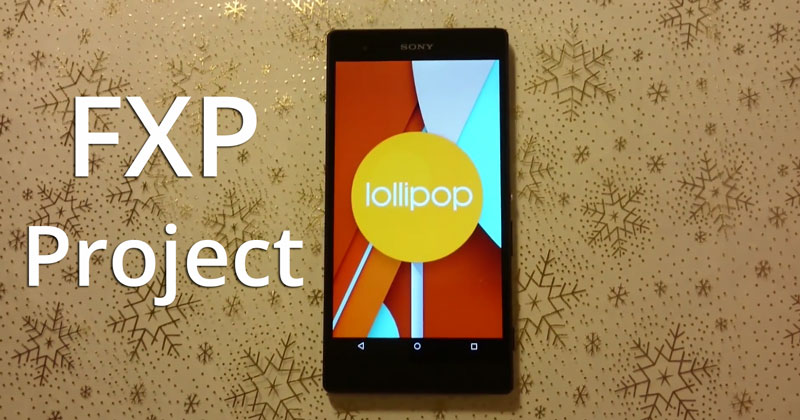 While he have already seen many Android 5.0 Lollipop ROMs for some of the best Xperia devices, it is great to see that a single team is able to create stable ROMs for so many devices.
The 12 devices that are included in the FXP ROM are:
Xperia Z Ultra
Xperia Z1
Xperia Z1 Compact
Xperia Z2
Xperia Z2 Tablet
Xperia Z3
Xperia Z3 Compact
Xperia Z3 Tablet Compact
Xperia T2 Ultra
Xperia T3
Xperia M2
Xperia E3
As the team says, all the ROMs are highly functional and most major bugs are already fixed. All the bugs that you might find are minor and will not ruin the user experience.
The team has also said that the builds include extra features which will give performance boost and slightly better battery life.
Also Read: Install CyanogenMod 12 Android 5.0 Lollipop ROM on Xperia TX
Download Android 5.0 Lollipop FXP AOSP ROM for Xperia devices here (Link Removed)