TikTok is quickly becoming one of the most popular video platforms on the internet. The growth rate of the platform has been immense and shows no sign of slowing down. Millions of people use TikTok on a daily basis, and thousands of videos are published everyday. TikTok, unlike some other platforms, give you the option to download any videos to the internal storage of your device. This is a useful feature, especially if you want to save videos to show them later to friends.
However, this feature is limited, because you can only download individual videos. If you want to download a large number of videos, you have to manually view each and everyone and press the download button.
This is where 4K Tokkit comes into place. 4K Tokkit is an advanced TikTok downloader. You can download videos in batch based on a challenge, user account and much more.
How To Download TikTok Videos
Enter the name of the channel, music, or the hashtag of a challenge and select from the available options.
Click on the Download button on the right side.
The application will automatically start downloading all their videos.
You'll now be able to view all the videos anywhere you want and most importantly and at any time, especially when you are offline.
All the features
There are a number of other features from the program. You can download videos from challenge, whole accounts, hashtags, and song-related content.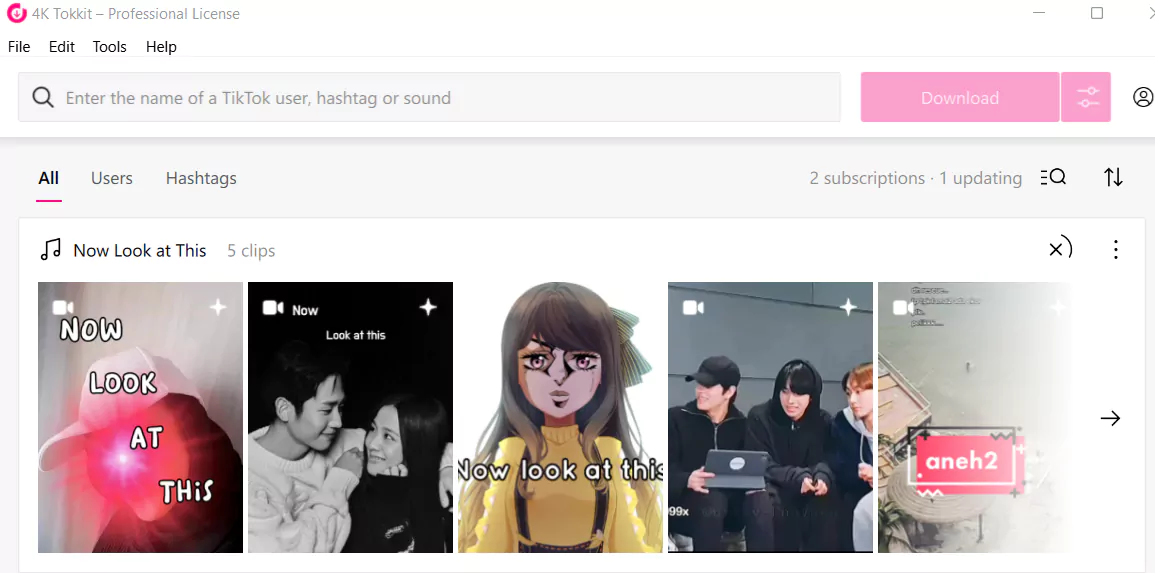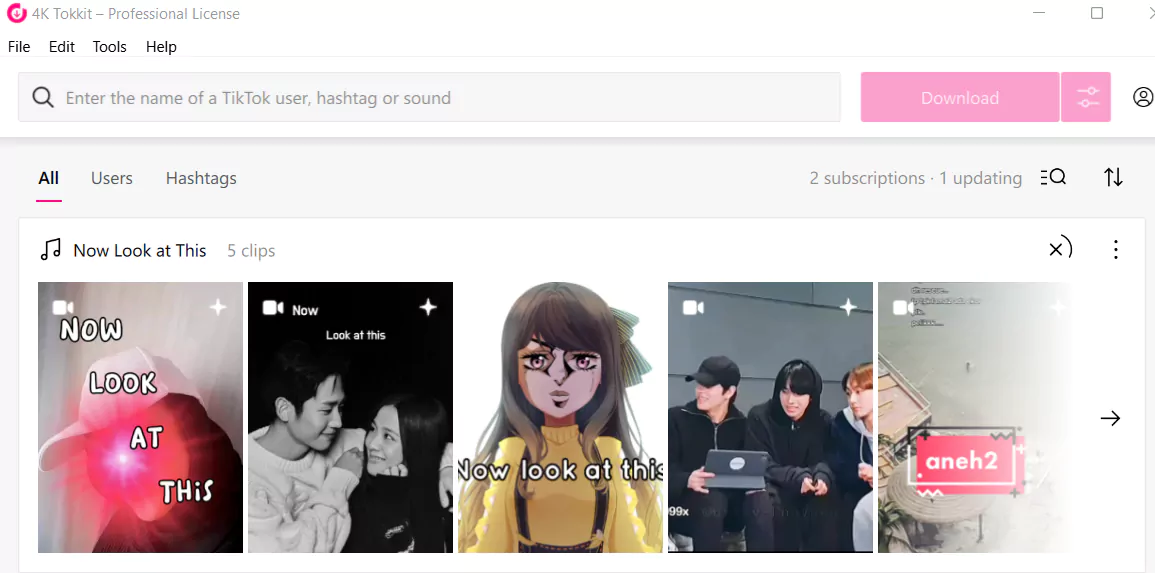 4K Tokkit is not limited only to videos already published on a user profile. The program will periodically check your favourite accounts and download any new videos that might be published during the day. There is an option to download videos by date, which means you can download videos during a specified time period.
There are three tiers. The free tier allows 50 video downloads per day, the personal tier allows 500 downloads, and the Professional tier allows unlimited high quality downloads.
Conclusion
To conclude, 4K Tokkit is a platform that takes care of your TikTok video downloads, at superb qualities, and without any hassle or complicated procedure. It simply works every time you use it, with no hassle.