Today, everything is about multitasking. The schedule gets busier and busier and people have to do more things at the same time so they can manage to complete them all at the right time. The same thing applies to our smartphones.
Manufacturers have understood that people are busier than ever, so their devices have to be powerful and able to multitask. One of the first operating systems that introduced real multitasking capabilities is Android and Samsung, using software tweaks made it perfect taking full advantage of it.
Also Read: Install Android 5.0 Lollipop Touchwiz OTA on Galaxy Note 3 N900
Samsung introduces all the new changes that it does to its Multi Window app on the new release of the Galaxy Note line. Each Galaxy Note device introduces new multitasking features and the Note 4 certainly packs some crazy software abilities.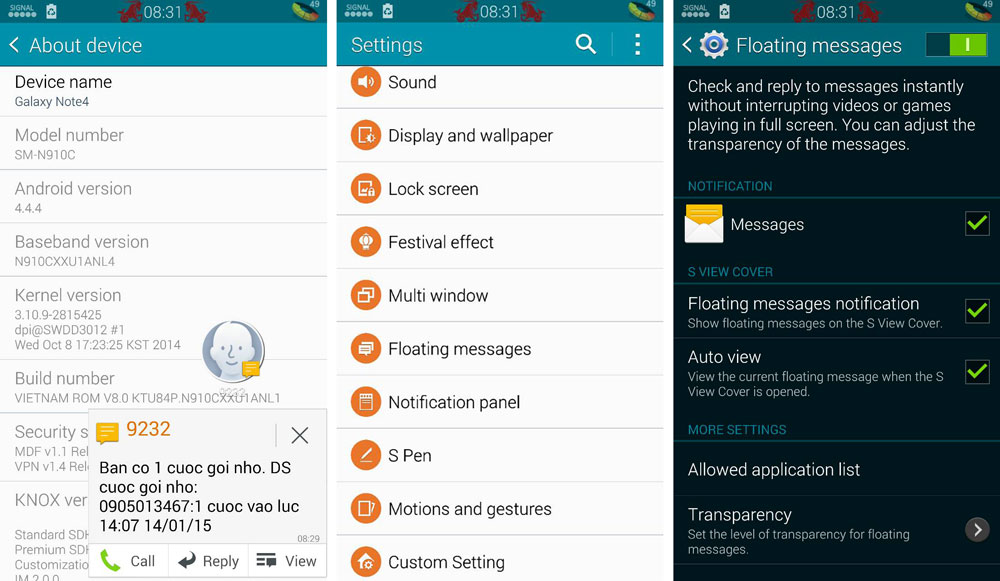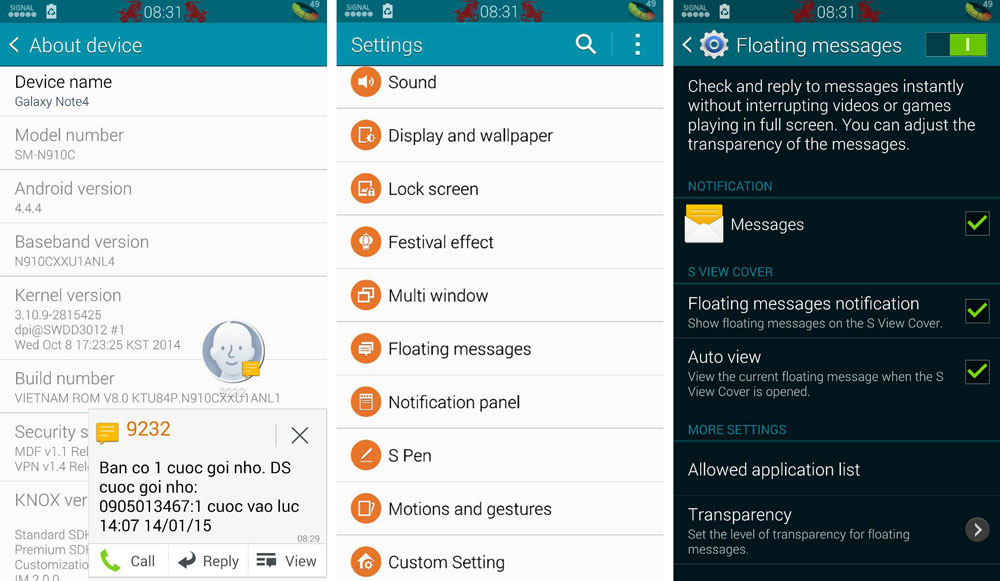 One of the latest features introduced in the Galaxy Note 4 is the ability to enable floating apps. Previously, we have seen the phone's ability to open up to 10 applications and use them at the same time. The apps can be open and minimized in the form of floating circles.
Another ability is to make the messaging app float. Again, minimized in the form of a floating circle. However, this circle works as Facebook's Messenger app. When you are texting someone using the SMS app, your friend will appear in a small floating circle.
When you press the circle, a small window will open where you can write you message. When you receive a new message, you can reply, call the person that sent the message or open the message app in full window. Thanks to developers, it is now possible to install air and floating messaging feature on the Galaxy Note 3, be it on KitKat or Lollipop firmware.
Installing the app on the Galaxy Note 3 is very simple. You only need a custom recovery installed and the appropriate mod file.
Enable Note 4 Air floating messages on Galaxy Note 3
Press the power button and choose "Power off" to turn the phone off.
Make sure that your phone is completely off and go to recovery by pressing the power, volume up and home buttons simultaneously.
Wipe cache and dalvik cache as a safety precaution.
Flash the zip file and reboot your phone.
As stated by the developer, the mod works fine on the N9005 Snapdragon variant while it is recommended to make a backup before flashing it on the Exynos N9000 variant. To enable this option, go to Settings and choose "Floating Messages."