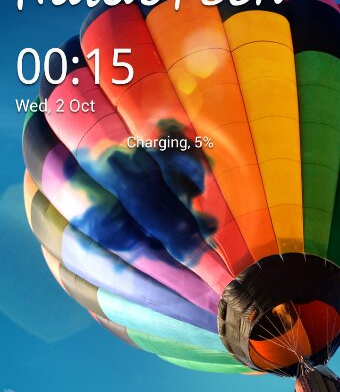 Do you like the new Galaxy Note 3 ink lockscreen effect? You can install it on your android phone now. The new lockscreen effect is pretty cool and you can have it by downloading the Galaxy S4 lockscreen app from play store. Even though it says Galaxy S4, this app has also included the new lockscreen effect from the Galaxy Note 3, which is a cool ink effect.
Aside from the new lockscreen effect, you have different options to choose from. You can choose what color you want the ink to be (sapphire color is very beautiful). You can hide the status bar or you can make it transparent. If you choose light lockscreen effect, you get some very cool light effects like lens flare and blue rings.
Download Galaxy S4 Lockscreen app here.
Overall this is a very good app and the lockscreen effect is pretty close to a real Galaxy Note 3 & Galaxy S4 lockscreen. It doesn't lag whatsoever and it doesn't slow your phone