How to buy Nexus 7 (2013) tablet for cheap. You can buy the Nexus 7 for only $130. It is the latest Google Nexus tablet introduced on 2013. As every other Nexus device, the Nexus 7 is very cheap to buy compared to other high-end Android devices.
I say other high-end Android tablets because even though it is very cheap, it has very good specifications even though it is 2014. It has a Full HD 7″ screen, Snapdragon S4 Pro, 2 GB RAM, 5 MP rear camera and 3950 mAh big battery which lasts for a full day.
Also Read: How To Install Android L 5.0 on Nexus 5 and Nexus 7
You can buy a brand new Nexus 7 (2013) device for around $250 which is not a lot considering all the good specifications. But there are a few ways to get a Nexus 7 even cheaper. If you can't afford to spend $250 on a tablet, then you can buy one for only $130, yes, only $130.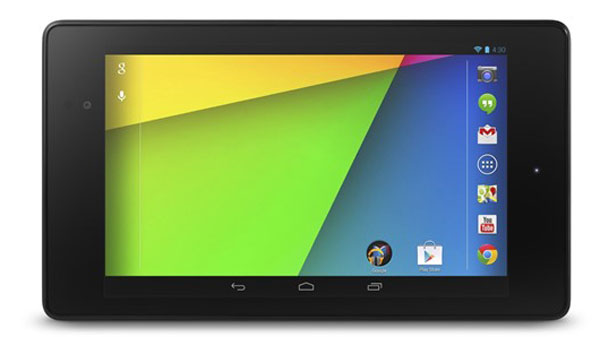 The only thing is that the device is not brand new but it isn't used either. It is refurbished which means it has been used previously for a short time but it looks like brand new. There isn't a big difference between a new and refurbished Nexus 7.
Also Read: How To Install Android L Theme on Google Now Launcher
If you want, you can go to the site here and buy your own Nexus 7 (2013) variant for only $130 which is a bargain for a tablet with these kind of specifications. Be sure to buy it now because the tablet won't be in stock for a long time with that low price.