Hey! Look! The iPhone 6 Plus is not the only Apple device that bends. Its smaller brother, the iPhone 6 bends too. And then it explodes and causes second-degree burn to its owner's leg.
Just now that all the heat about the Apple iPhone 6 Plus easily bending feature is gone, another Apple device gets to become the star of the show. When the iPhone 6 Plus bend test came out, the internet became a real mess.
Also Read: Why iPhone 6 Isn't Good For Gaming (Performance Review)
Everyone was talking about it and every TV News Show on the world brought up the news. Many loyal Apple users were hesitating to buy the phone because of the fear that it would bend and they would be stuck with a broken phone because Apple didn't want to replace these units.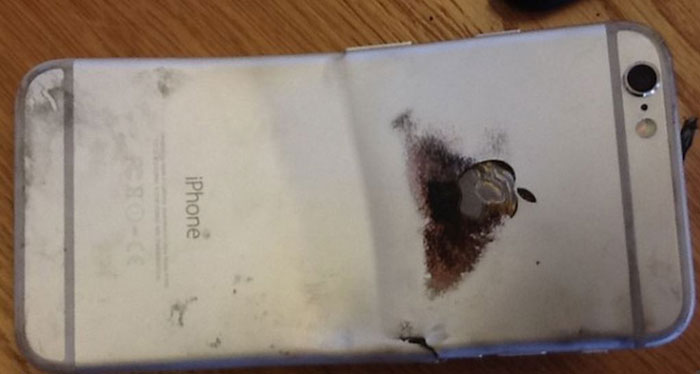 Now, after one month, the iPhone 6 becomes the star of the show by bending, exploding and burning its owner's leg. Didn't get that? Let me tell you the entire story and explain how this happened. A guy named Phillip Lecther was ridding a Cycle rickshaw when suddenly the vehicle got involved in an accident. Instead of getting out of the rickshaw, he got slammed against the wall of the vehicle. He didn't suffer any damages but its iPhone 6 that was in his pocket did.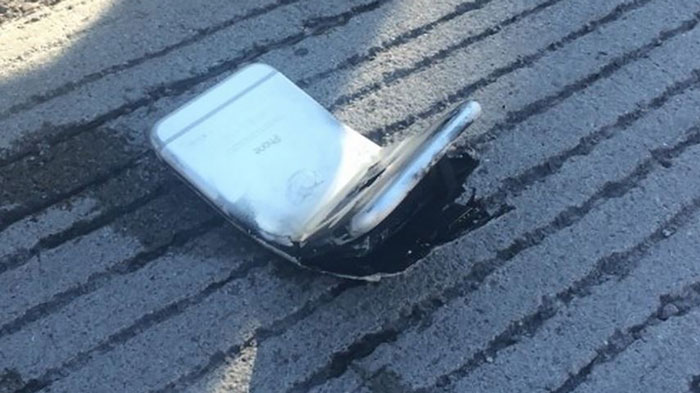 Because of the huge force, the phone bent. This damaged the battery and caused it to catch fire. The fire burned Philip's leg causing a second-degree burn. The fact that he was using a leather case to protect the phone doesn't look like it helped a lot.
Also Read: Best Features of iPhone 6 & Why You Should Buy It
This is another bad news about Apple and its two new super thin iPhones. This kind of thickness is causing a lot of problems, after all the angry comments about the protruding camera.