Samsung has loaded plenty of useless apps (bloatware) into the Galaxy Note 3 that just make the phone slower and more sluggish. Wish you could remove all these apps that you will never use? Luckily, you can uninstall them very easily.
There are a couple of ways to remove bloatware from your Samsung Galaxy Note 3.
Note: You must root your phone in order to remove bloatware.
Method 1 ~ Galaxy Note 3 Cleaner Script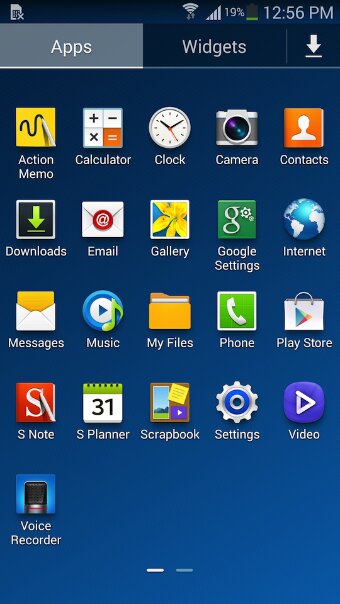 Basically, by installing this script, 82 useless applications will be removed that will free more than 500MB and more RAM will be available. How to install this script? Download Galaxy Note 3 Cleaner Script here, put it in your phone and then turn it off. Then go to Recovery Mode (Power + Home + Volume Up) and select install ZIP file. Find the script and flash it. After the installation is done, reboot your phone. That's it.
Method 2 ~ Titanium Backup
Titanium Backup is a well known app especially for backing up and freezing apps. Once you download Titanium Backup, open it and go to Backup/Restore. There find an app that you want to remove. Once you find it, tap it and select Freeze! This will disable the app. Do the same thing with other apps as well.
Download Titanium Backup here
That's it. Enjoy your bloat-free Samsung Galaxy Note 3