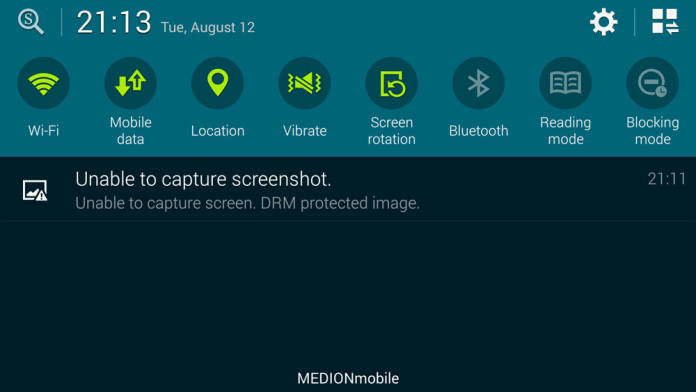 Taking a screenshot is a very useful feature that most of smartphones have. This feature allows you to record everything that is being displayed on the screen at that moment. You can take a screenshot for many reasons like you want to send a picture that you found on the Internet, tell your current location or even saving a page full of information that you want to read later.
Taking a screenshot on smartphones is a very simple thing to do. On the iPhone and iPad, you have to press the Power + Home buttons at the same time and then release them. When you release the buttons, a sound will play notifying you that the screen has been captured.
Also Read: How To Improve Battery Life With LeanDroid (Power Efficient)
There are a lot more options on Android devices. You can take a screen shot by either pressing the Power + Home buttons or Power + Volume down buttons. On Galaxy devices, you can even take a picture by swiping on the screen.
There are many reasons why you would want to take a screenshot and it is a useful feature without any doubts. But there is a problem that often occurs when users try to take a screenshot. Whenever they try to take a picture, a warning message saying "Unable To Capture Screen, DRM Protected Image".
No matter what you do, the error will still show up. This occurs because of a security feature that applications have in order to prevent unauthorized users from stealing important information.
This is used by bank apps and users have reported that this happens even when watching YouTube videos.
How to fix "Unable To Capture Screen, DRM Protected Image" error on Android
Use the web version
If you are watching videos on YouTube or accessing the bank account using their app version, use the web version. You will be able to easily take a screenshot.
Use DisableFlagSecure Xposed module
The DisableFlagSecure Xposed module will disable any security options and will allow you to take screenshots. Download the module here.
Also Read: HX Camera Mod for Galaxy S5 (Improve Camera Quality)
To use it, install the app, activate the module using Xposed installer and then reboot your phone so the module will start working.
But it is recommended not to leave the module activated all the time for security purposes because that warning is there for a reason. This prevent others from taking screenshots of your phone without you knowing and you do not want that.