Below you can download the stock wallpapers that will come with the OnePlus 8T. Even though OnePlus hasn't officially announced the phone yet, the wallpapers have been released online thanks to member Some_Random_Username.
The OnePlus 8T will be the successor of the OnePlus 8. There is not a lot known about the phone. Usually, we would know everything around this time of the year, but the company has done a good job keeping most of the things secret. What we know is that the phone will have a 4500 mAh battery and 65W fast charging feature. It will have e 6.55″ 120Hz display, HDR10+ support, and four cameras on the back (48MP main + 16MP wide-angle + 5MP macro + 2MP monochrome).
What has been leaked though, are the stock wallpapers of the OnePlus 8T. One of the forum members noticed a new version of OnePlus Wallpapers Resources app. The app contained a number of new wallpapers that have never been seen before. There is no reason not to believe that these are the wallpapers that will come on the new OnePlus phone.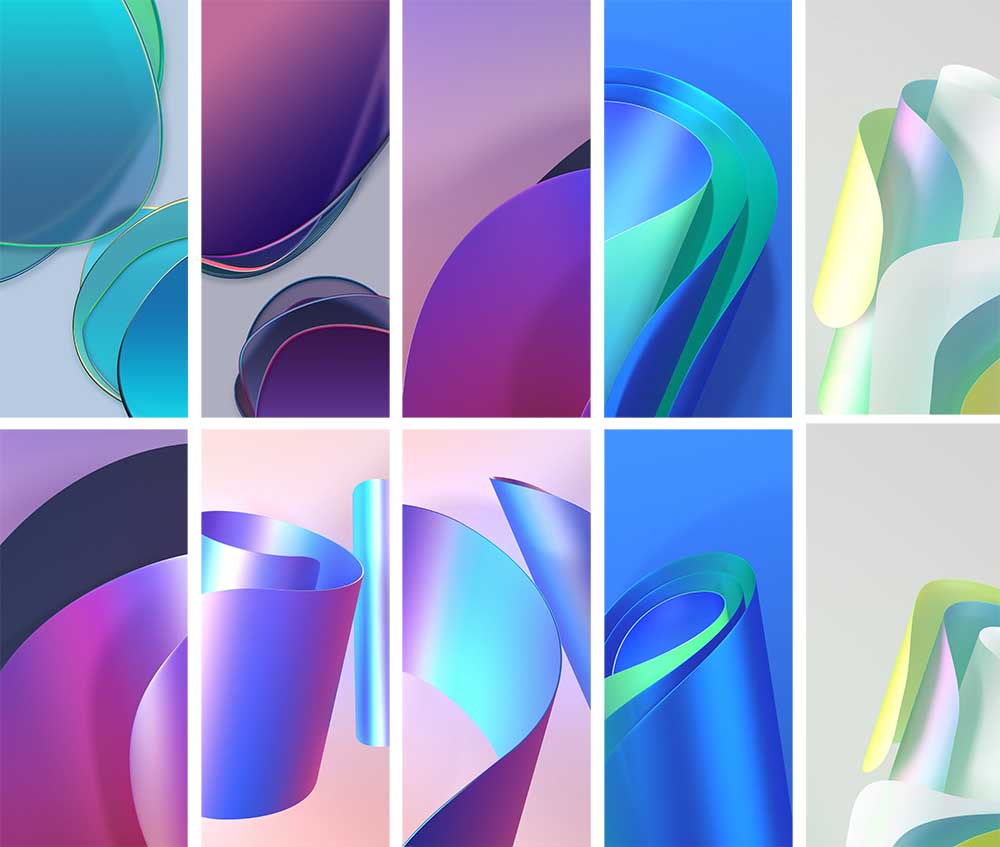 There are 10 high-quality wallpapers that you can download right away. Each image has a resolution of 1080 x 2400 pixels, which fits the FullHD+ resolution perfectly. Each of the images has some sort of abstract design, something that we are used to already, based on previous wallpapers
Download OnePlus 8T Stock Wallpapers
Download all of the wallpapers from the link above. The images will be stored in a zip file. Extract the zip file to retrieve all images. Then choose one of the images and set it as a wallpaper on your phone.
We will update the article if there will be more wallpapers available. However, considering past wallpapers, we are pretty sure these will be the official ones for this phone.