Restore stock official firmware on your Sony Xperia Z2. The first thing that an Android smart phone user should do with its smart phone is to root it, customize it, flash custom ROMs and transform the user interface into something he likes. This is the beauty of Android. You can customize your smart phone as much as you want.
The only bad thing about rooting and installing custom ROMs is that it avoids your phone's warranty. So, if your phone has a problem but it has custom firmware installed, you can simply send it back to the store and get it fixed for free because the warranty is no longer valid.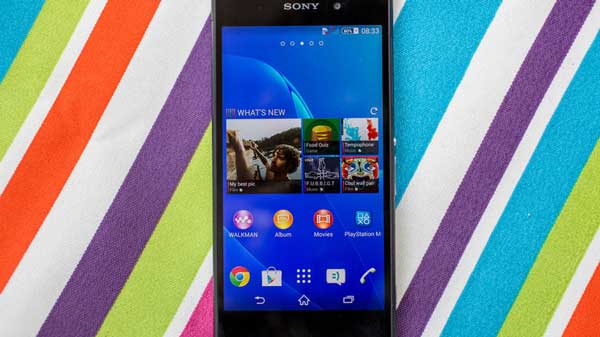 That's why installing stock firmware is a good idea. It unroots your phone and makes everything stock.  Once you have installed the stock firwmare, no one is going to be able to tell the phone has been rooted. Here is the full guide on how to restore stock firmware on your Sony Xperia Z2.
Warning
This process will delete all installed applications, so it is recommended to make a back up. Also, this will not re lock your bootloader if it is unlocked  nor it will unlock it is unlocked.
First of all, download stock firmwares here.
Step 1. Download Flashtool here and install it.
Step 2. Open the program, copy the downloaded firmware to Flashtool/firmwares and select Flash Firmware.
Step 3. Select the firmware and click Flash. After a few moments a windows will pop up.
Step 4. Turn off your phone, press and hold the Volume Down button and then connect it to your PC with a USB cable.
Step 5. The installing process will automatically start. Don't turn the phone off or disconnect the USB cable.
Step 6. Once the stock firmware has been successfully installed, reboot your Xperia Z2.
That is it, You have successfully installed stock firmware on your Sony Xperia Z2.