The Samsung Galaxy S8 and S8+ (Plus) are available in stores for everyone to check out and buy. According to many, the S8 is the best smartphone that Samsung has ever created, and this is backed up by the huge demand the phone has had, forcing the company to increase production units.
The Samsung Galaxy S8 (S8+) features a beautiful 5.8″ (6.2″) Super AMOLED Infinity Display with minimal bezels, 4 GB RAM, Android Nougat out of the box, water resistance capabilities, wireless charging, Bixby, the latest Snapdragon and Exynos chipsets, and a huge 3000 (3500) mAh battery.
The Exynos variants of the Galaxy S8 and S8+ can now be fully rooted. Ever since the phone received TWRP support, developers have updated Magisk to support Samsung's flagship phones.
How To Root Exynos Samsung Galaxy S8 and S8+ With Magisk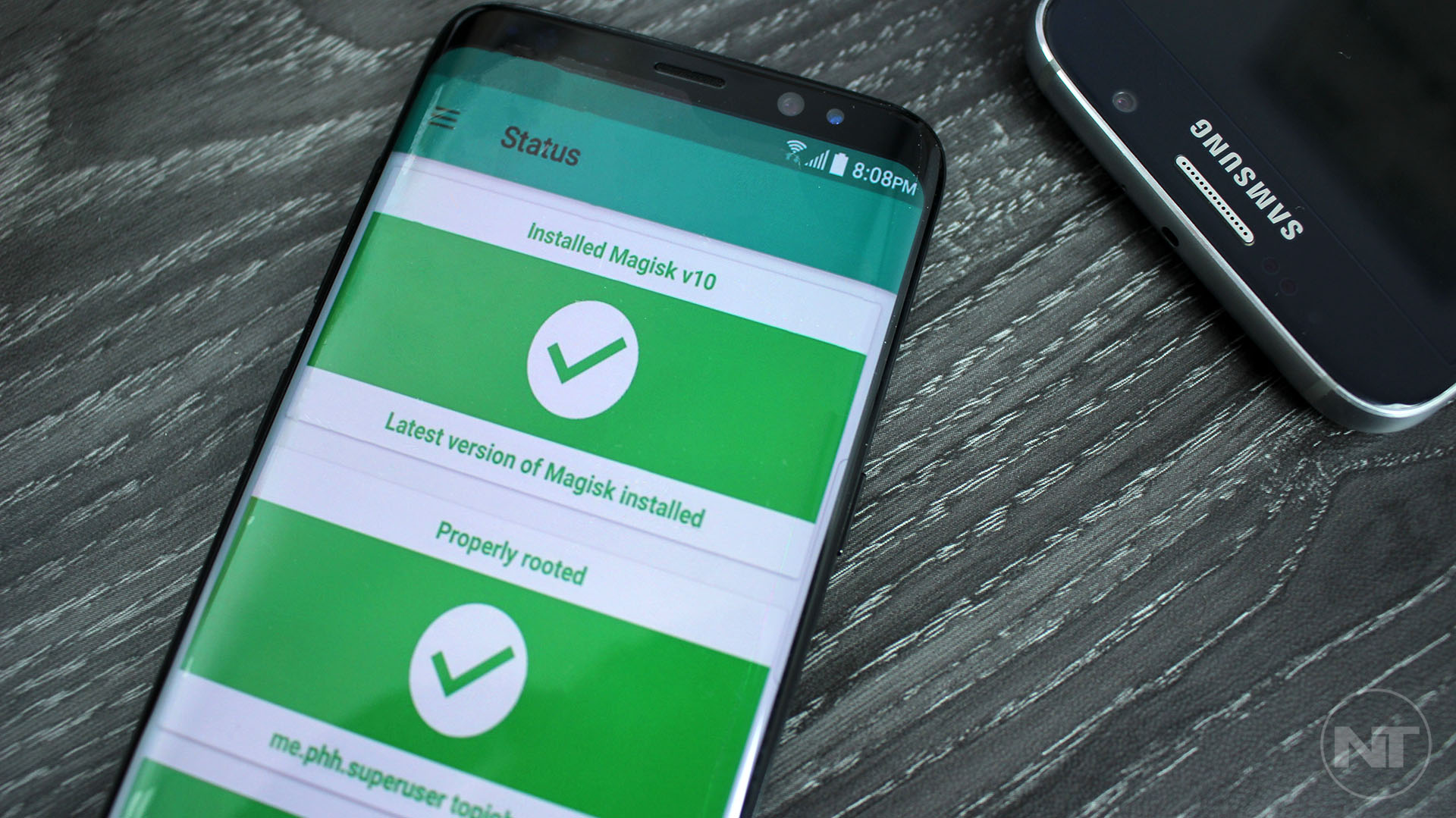 What is Magisk?
Magisk is a method of rooting your Android phone. It modifies the phone's boot image and adds files to /data and /cache. It comes with a Universal Systemless Interface, which gives full control over your phone. It is becoming one of the most popular ways of rooting your phone, and now you can use it to root your Galaxy S8 or S8+.
Supported Galaxy S8 models
According to "jesec", these are the variants you can root at the moment. If you see your phone's model number below, you can proceed with the guide. If you do not see it, please do not proceed any further as you may brick your phone.
Samsung Galaxy S8 – (G950F/FD/X/N)
Samsung Galaxy S8+ – (G955F/FD/X/N)
Downloads
Installation Process
Download the "dm-verity" file as well as Magisk and move them to your phone.
Turn off the phone. Press the volume up, Bixby, and power keys at the same time. This will put your phone into recovery mode.
Go to "Install Zip" and select the "dm-verity" file. Swipe to the left to flash it. This will make encryption optional.
Turn off the phone and go back into recovery mode.
This time select Magisk and flash the file.
Restart your phone. Go to the Play Store and download Magisk Manager. It is will say that your phone is properly rooted. Enjoy your newly rooted Galaxy S8 or S8+.