LineageOS is one of the most popular ROMs for Android phones. It is based on the Android Open Source Project (AOSP), which means it offers a near-stock experience. The ROM is available in hundreds of phones with millions of installations every year. The latest version to date is LineageOS 17.1 which is based on Android 10. However, the LOS team is working hard to publish the first LineageOS 18 builds, which will be based on Android 11.
Android 11 GSI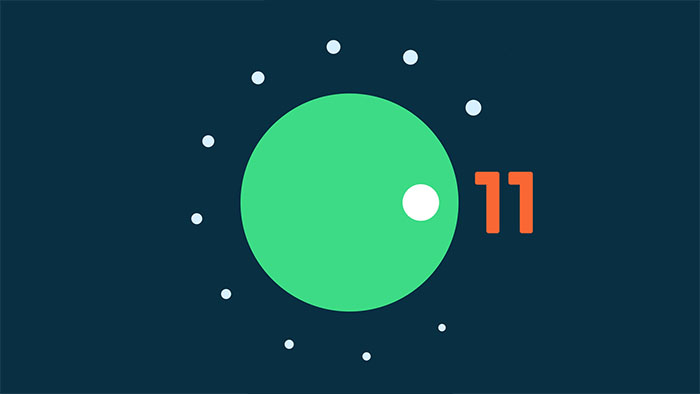 In the meantime, independent developers are doing their own thing. First, the developer  "phhusson" created the first Android 11 GSI (General System Image). This image can be installed on all Treble compatible phones, and it has been specially optimized for certain phones. These are the devices that will run Android 11 better than any other device at the moment:
Allview V3 Viper
ASUS ROG Phone 3
ASUS ZenFone 6
ASUS ZenFone Max M2
Chuwi Hi9 Pro
F(x)tec Pro 1
Honor View 10
Huawei Mate 9
Infinity Smart 2
K-TOUCH I9
Motorola Moto E5
Motorola One Action
Nokia 4.2
Nubia Red Magic 5G
OnePlus 6
Razer Phone
Realme X2 Pro
Redmi Go
Samsung Galaxy A51
Samsung Galaxy S9+
Xiaomi Mi 9
Xiaomi Mi Mix 3
Xiaomi Qin 2 pro
Unihertz Titan
If you do not know, a GSI (Generic System Image) is a system image for Android phones. It is a pure Android implementation with stock Android Open Source Project code. It can run on all Android phones that are Treble compatible (all phones released with Android 8+). This is Google's solution to fix the infamous fragmentation issue.
LineageOS 18 GSI – Introduction
Contributor "AndyYan" has taken things a step further, with the release of the first LineageOS 18 GSI. He has compiled the first experimental LineageOS 18 ROM build, based on the original Android 11 GSI mentioned above. The ROM is is no way stable enough to be used as a daily driver. However, if you want to download it and test it out, you can do so by following the tutorial below. The developer does not recommend installing this ROM for anything else other than testing purposes.
How To Install LineageOS 18 GSI ROM
Note: Please note that this is a highly experimental build. It is the first compiled build and it in no way stable. Do not use it as a daily driver. Also, you might break your phone if you don't carefully follow the tutorial below, or if you download the wrong files. Please proceed at your own risk.
Getting prepared
Backup everything on your phone before you do anything. A factory reset is always recommended when installing a new ROM, especially if the old ROM is not the same as the old one.
Charge your phone to at least 60%. In case something goes wrong and the phone gets stuck, it will not turn off due to low battery.
Make sure you have a custom recovery installed. TWRP is the recommended recovery for ROM installation.
Download
Additionally, you can download your preferred Gapps package, but you are not required to install it.
How To Install LineageOS 18 GSI
Download the GSI image and transfer it to the internal storage of your phone.
Press and hold the power button to turn off your phone.
Hold and press the volume up + power buttons (or a similar key combination) at the same time. Release them when the phone goes into recovery mode.
Before you flash the ROM, you need to wipe data. To do so, tap on Wipe and select System, Data and Cache. Swipe to wipe.
Tap on Install and select the downloaded LineageOS 18 GSI file. Swipe to flash. Wait for the ROM to be installed.
Go back and tap on Install once again. Select the Gapps package. Swipe to flash. This will install some of the Google applications on the phone.
Reboot your phone.
Wait for the phone to boot up and you are done. That is it. You have successfully installed LineageOS 18 on your phone. If you have any questions please leave a comment down below.