Here are the best Galaxy S5 ROMs (S5 Theme) for the Galaxy S4 and Galaxy S3. The developers have done a great job porting different apps and features to older Samsung devices.  They work great without a single problem.
However, it is annoying and sometimes time-consuming to find all the apps, launcher and mods, download them and then install them one by one. What if you have to flash only a singe zip file to get the entire Galaxy S5 look and theme on your GS4 & GS3.
Also Read: How to Make the Galaxy S3 Look Like a Galaxy S5 (Full Theme)
Yes. Many developers have ported the apps and also many other developers have taken the time to collect them, optimize and put them in a custom ROM. It is like you are flashing a Galaxy S5 firmware on your device. Here are some of the best ROMs with Galaxy S5 theme and apps on Galaxy S4 & Galaxy S3.
Samsung Galaxy S4
Project Chaos
Project Chaos is a well-known ROM which has been available for a long time on many Samsung devices. Project Chaos is based on latest Android 4.4.2 KitKat firmware. It is rooted, deodexed and all those good things. Along the Galaxy S5 theme, Chaos has a few features such as One Hand Operation for all windows and apps, Galaxy S5 particle lock screen effect, Automatic Call Recording and ported apps such as Note 3 camera, S5 My Files, S5 Gallery, and S5 Note. It is a smooth ROM and works perfectly flawless.
Download Project Chaos ROM for Galaxy S4 Gt-I9505 here.
Also Read: Install Note 3 One-Handed Operation Feature on Galaxy S4
Samy Deluxe S4 ROM Galaxy S5
As the Project Chaos, Samy Deluxe has all the Galaxy S5 goodies: S5 wallpapers, Settings UI, launcher, lock screen effect, S Health, S Note, S Health and framework. This ROM doesn't have Aroma installer. The developers say that Samy Deluxe is designed to give you the full GS5 experience with all the bloat and ringtones. Always, you can remove the bloatware later if you want.
Download Samy Deluxe S4 ROM for GT-I9505 here.
Also Read: Install Galaxy S5 Camera on Galaxy S4
Samsung Galaxy S3
Revolutionary S5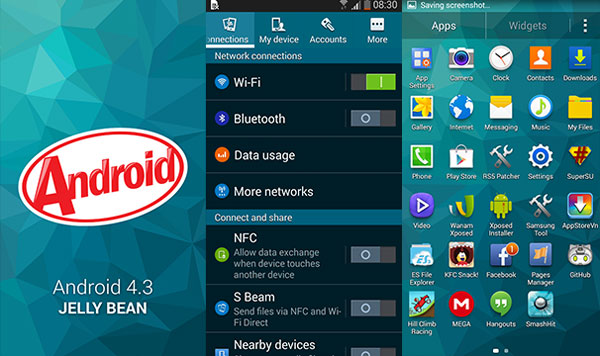 The developer of Revolutionary S5 says: Why do you need the new Galaxy S5 when you have the S3 with the S5 theme? The changelog of this ROM is very big. It is probably the closest experience you will have on your GS3.
All S5 UI sounds
All S5 ringtones
All S5 Alarms
All S5 notification sounds
S5 bootanimation(true)
S5 bootsounds
New S5 default wallpaper
Complete S5 UI
True S5 UI icons
S5 statusbar
S5 framework(updated)
More S5 icons(in launcher)
S5 download UI
Fixed browser UI(now complete)
Complete S5 themed clock
Complete S5 themed My Files(N3)
Optimised S5 accuweather
Download S5 Revolutionary ROM for Galaxy S3 here.
Also Read: Install Galaxy S5 Launcher & Weather Widget on Galaxy S3
Galaxy S5 Mini S3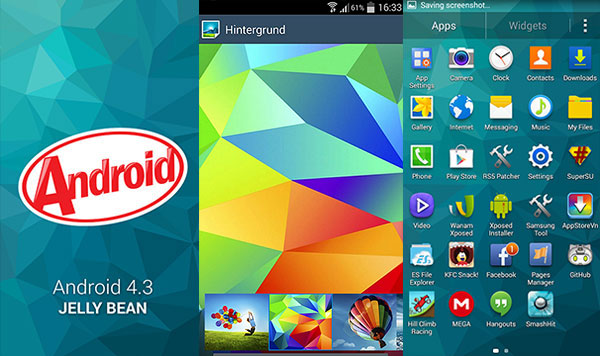 No, the Galaxy S5 Mini device hasn't been launched yet. Thee title is the name of the ROM. The developer named it so because it turns you Galaxy S3 into a Galaxy S5 but smaller, hence the name Mini. It includes all the features and apps that have already mentioned above and also Note 2 and Note 3 camera, Themed Keyboard and different kernels.
Download Galaxy S5 Mini S3 ROM here.