Follow the guide below to download and install the Samsung Galaxy Note 20 stock launcher on your Samsung phone. The latest stock launcher APK file from Note 20 is based on One UI 2.5 and supports a number of phones running on Android 9.0 Pie and 10 Q.
The Galaxy Note 20 and Note 20 Ultra are Samsung's latest flagship phones. They both have the best specifications that a phone can have. The specs include a beautiful 120Hz display, the best camera hardware, a fast processor, and One UI 2.5 firmware.
The One UI 2.5 is the new update that brings Wireless Dex, Music Share, improved keyboard, and improvements under-the-hood. It also updates the Samsung One UI Home app to version 11.5.07.5. The latest version of Samsung One UI Home update adds support for One UI 2.5 phones. The Note 20 launcher is faster and has more options than the old launcher.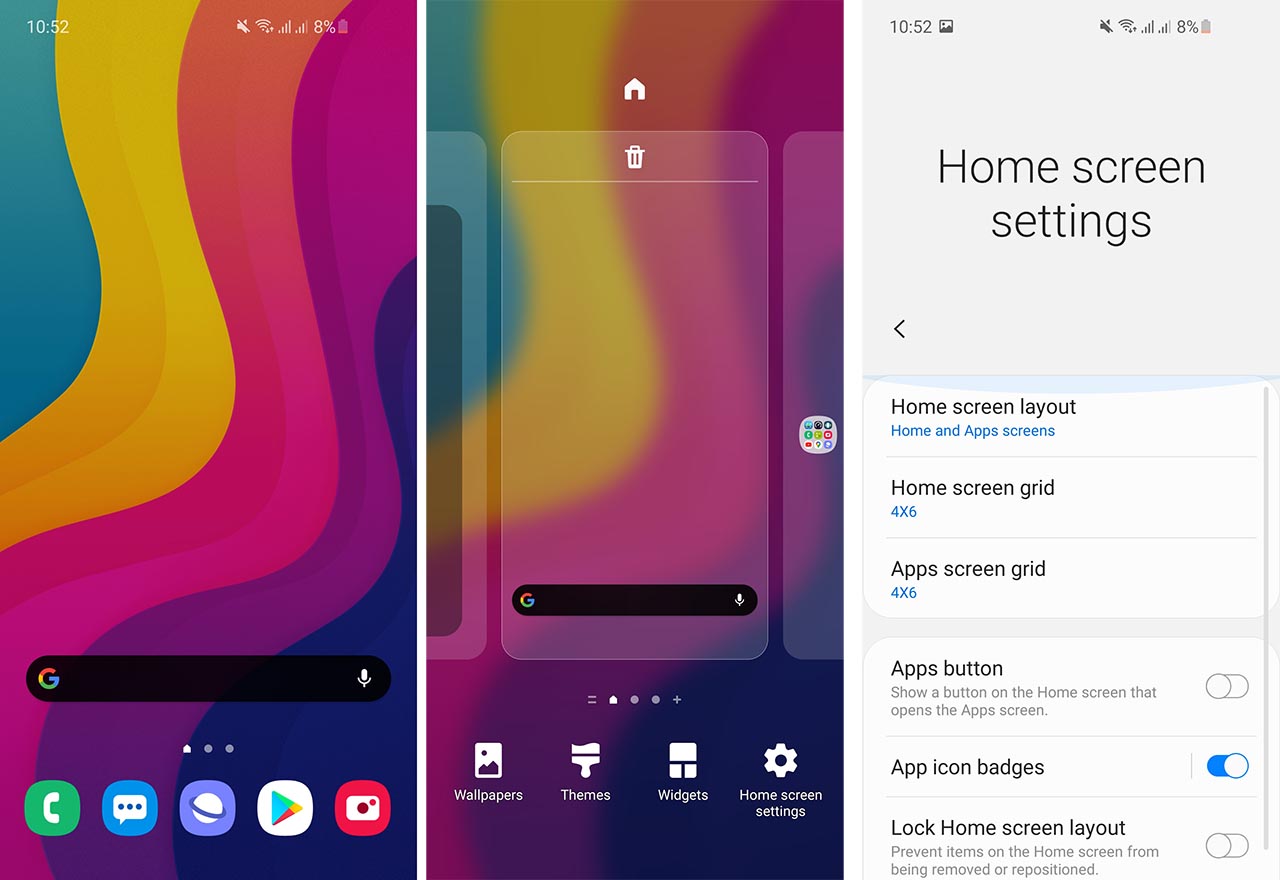 Download Galaxy Note 20 Ultra launcher (One UI Home 2.5 APK)
The new One UI 2.5 launcher version is Samsung One UI Home 11.5.07.5 (noarch) (Android 9.0+). It supports all Samsung phones that run on an older version of One UI, including:
Galaxy S20/S20 Ultra
Galaxy S10e/S10/S10+
Galaxy S10 Lite
Galaxy Note 10/Note 10+
Galaxy Note 10 Lite
Galaxy S9/S9+
Galaxy S8/S8+
There are probably more phones that can use One UI 2.5 launcher, and the list will be added with more phones soon.
Download One UI 2.5 Launcher 
Download the APK file from the download link above. Make sure the downloaded file is not corrupted.
The APK is signed by Samsung Electronics Co. This means that this is an official app by Samsung and it will upgrade your current launcher. The file is safe to install and has not been tampered by outsiders.
How To Install Note 20 One UI 2.5 Launcher APK
Open File Manager and go to the folder where the file is located.
Tap on the file to install it. If the installation fails, then enable Unknown Sources.
When the installation is over, go to the home screen.
The phone will now launch the new One UI 2.5 launcher. If the launcher force closes or does not work correctly, go to Settings -> Apps -> One UI Home -> Storage. Clear cache and clear data. Go to the home screen again.