Ever since Google released the first Android 11 Developer Preview a while back, there was a new feature that had made it into the new build. This new feature allowed users to double tap on the rear to execute an action. Such actions included launching the camera app, enabling Google Assistant, activating the flashlight, taking a screenshot, and much more. It made your daily routine even faster by allowing you to launch your frequently used apps in an instant.
As it is tradition with Google, the "double tap on the back" gesture seemed to be enabled only on a number of Pixel devices (Pixel 3 XL, Pixel 4, and Pixel 4 XL). However, subsequent updates to the Android 11 Developer Preview builds removed this feature altogether.
Introduction to Tap Tap
Thankfully, recognized developer Quinny899 has developed an application called Tap, Tap, which enables the double tap on the back feature on all Android phones. According to the developer, the app works on Android 7+ versions, which means that a considerable number of phones are supported.
Tap, Tap uses the same machine learning code and TensorFlow models that Google used on the Android 11 Developer Preview builds. This means that the double-tap gesture on the back will be detected more accurately, and there will be fewer accidental triggers.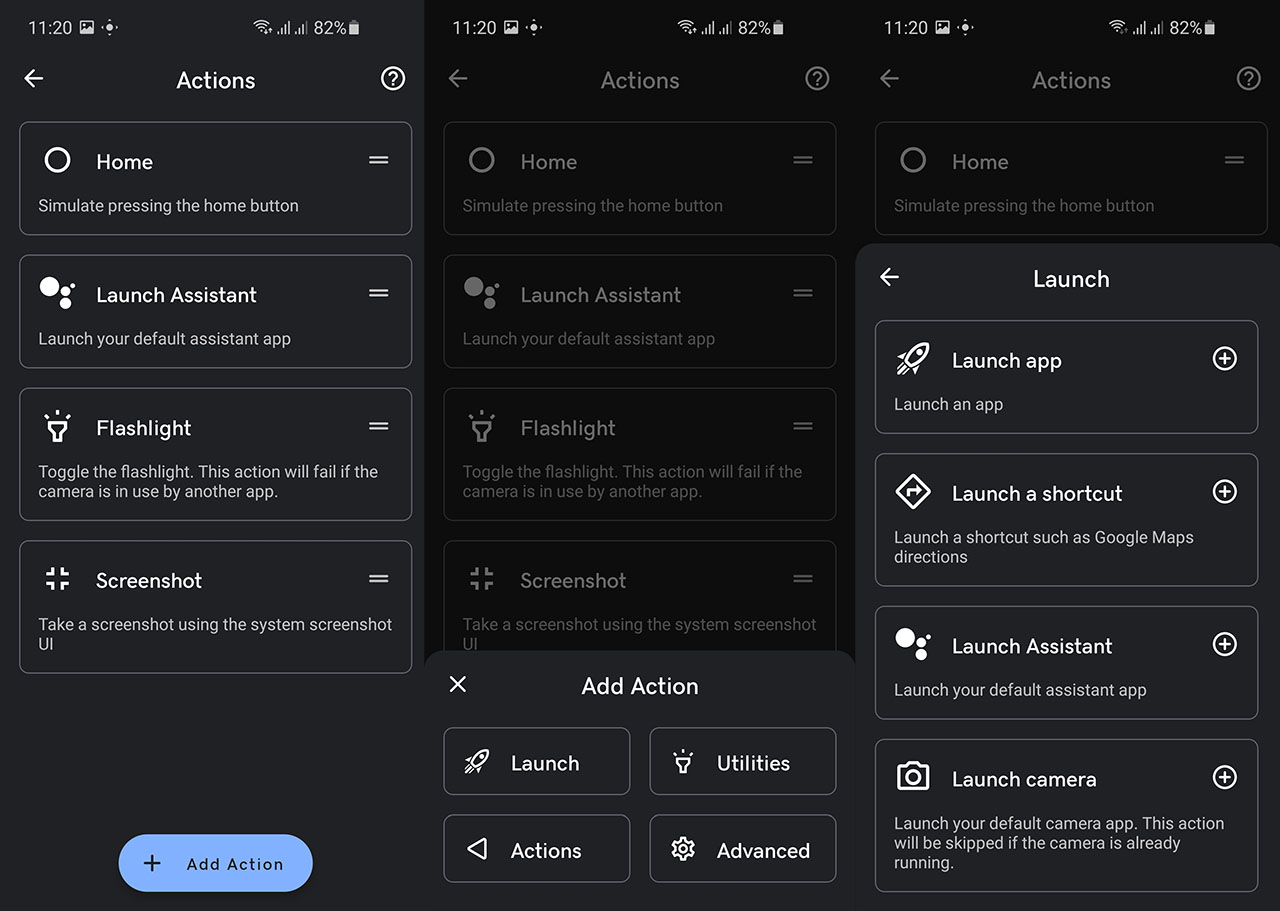 How To Enable Android 11's Double Tap on the Back Gesture
Tap, Tap is an app that adds the highly requested "Back tap gestures" on a number of Android phones. This feature is already under works by a number of other OEMs such as Samsung, Apple, and Google. Furthermore, MIUI 13 has already this feature built-in. If you do not have a phone with native support for this gesture, Tap, Tap is a good way to enable it.
Download the APK file from the download link above. Install the file as you would do with any other program.
Tap Tap Features
There are a number of options and settings that you can change from within the app.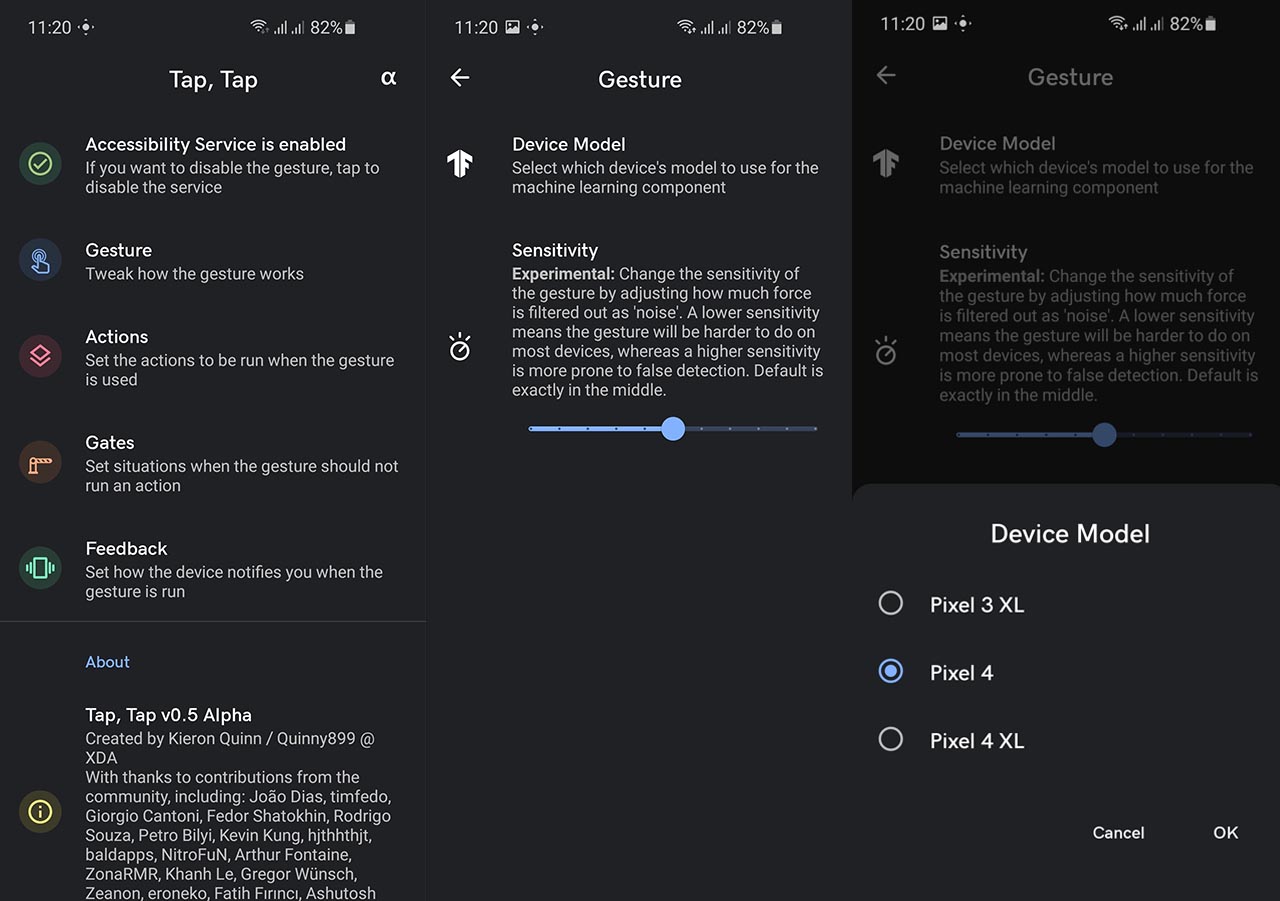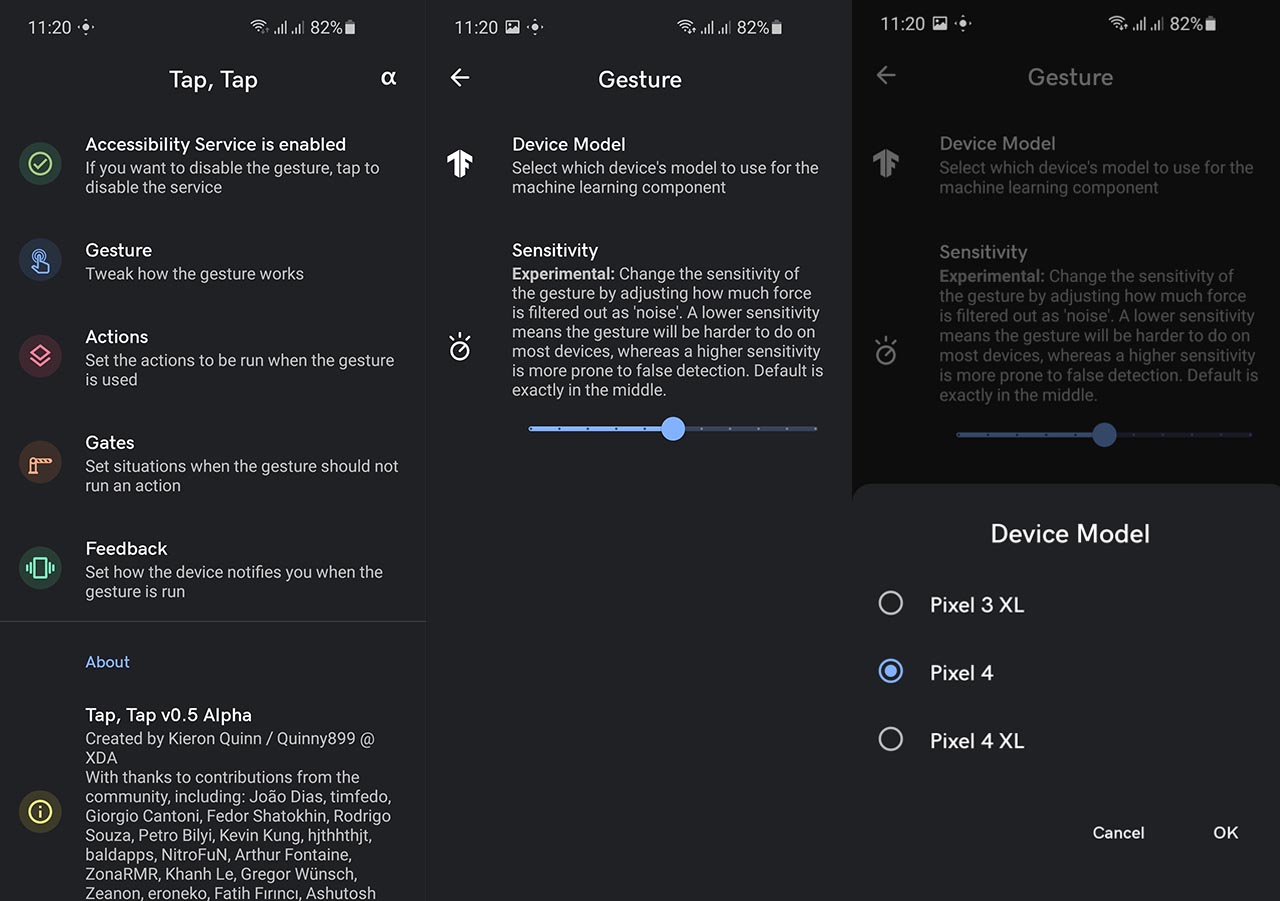 Gesture: You can choose between three device models: Pixel 3 XL, Pixel 4 and Pixel 4 XL. For the best result, choose the phone that closely resembles your phone in size. Furthermore, you can increase or decrease the sensitivity of the app. A lower sensitivity option means less accidental triggers, while a higher sensitivity option means more accidental triggers.
Actions:  You can choose what action you want to execute when you tap on the back of the phone. You can set to launch one of the apps installed on your phone. Furthermore, you can launch the camera app, enable the flashlight, launch Google Assistant, take a screenshot, lock the screen, run a Tasker event, and much more.
Gates: This section decides when the gestures will not be activated. For example, if the screen is on or you are having a call and you accidentally double tap on the back, the app will not activate the action.