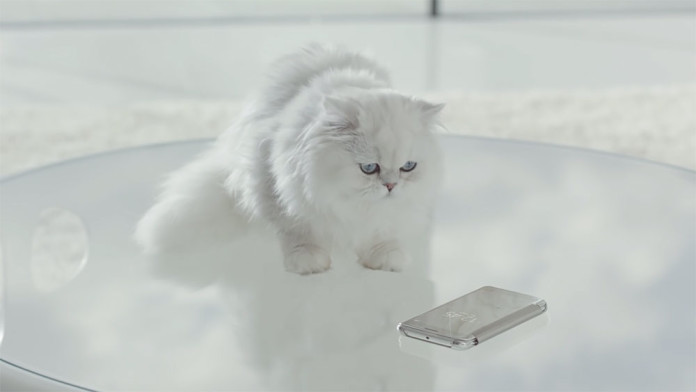 What's better than starting the day off by watching the latest Samsung Galaxy S6 advertisement? Samsung has become a master of ads, and now it is trying to show off the latest Galaxy S6 Clear View case. You might think that it is a simple video about the capabilities of the case. Yes, but that is not why the video is funny.
It all starts off with a white, fluffy cat sleeping on a couch. The cat wakes up and notices a Galaxy S6 with Samsung's Clear View case. Thanks to curiosity, the cat jumps on the table and touches the screen of the phone, which activates the display showing the time and date (case feature).
Then, the phone starts ringing and the cat gets scared. The owner picks up the phone and answers the call directly from the cover, without having to open the case. This is the biggest feature of the Clear View case for the Samsung Galaxy S6. You can see who's calling thanks to the transparent cover and answer thanks to touch sensors that are on the case.
This isn't the usual ad from Samsung and you will have a laugh after seeing it. The Clear View cover is available for both variants, the original Galaxy S6 and curved Galaxy S6 edge. Watch the full video here.