How to boot into Recovery mode on the Samsung Galaxy Note 4. Recovery is one of the most useful parts of Android operating system. It has been available on all Android devices since forever and everything that developers have done like creating ROMs, kernels, mods, applications and more would be useless if phones wouldn't have Recovery.
Recovery is an important part of Android OS where you can do a lot of different things. For example, if your phone suddenly has a problem and you aren't able to fix it, you go to Recovery and make a factory reset to fix the problem.
Also Read: How To Back Up & Restore Samsung Galaxy Note 4 To PC
You can also wipe cache and dalvik cache. With a custom Recovery installed you can do a lot more things. You can install a custom ROM, kernel and ported applications from different devices. Recovery is something that many users really appreciate for being there.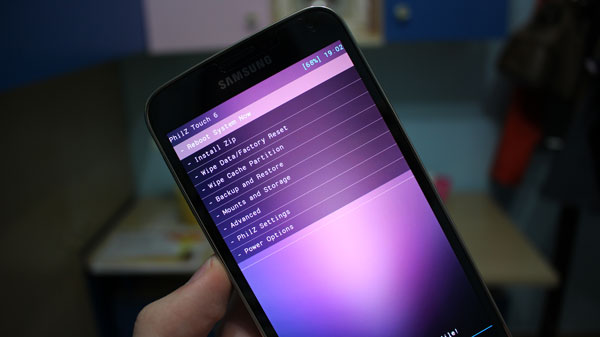 How to enter Recovery on the Samsung Galaxy Note 4
1. Turn off your Samsung Galaxy Note 4 by pressing the Power button and tapping on Power off.
2 Wait for a few seconds until the phone shuts down. Then, carefully press Power + Home + Volume Up buttons at the same time. Make sure to press at the same time, otherwise it will not work.
3. Keep them pressed until Samsung boot animation shows up. Then release all the buttons.
4. Within a few seconds your Samsung Galaxy Note 4 will enter Recovery mode.
Also Read: Best Samsung Galaxy Note 4 Cases & Covers ( Drop Scratch Protection)
Once you are inside recovery you can do a lot of things. If you want to exit, simply select Turn off option. You can also press and hold the power button for a few seconds to force it to turn off.