Is the Motorola Nexus 6 water-resistant and dust proof? That's the question that many users were asking when Google announced the phone a few days ago. The Nexus 6 is a very promising phone with the best specifications and hardware that's available.
It has a 0.9″ larger screen than then Nexus 6 measuring at 5.9″. Yes, it is bigger than most phablets out there. It is bigger than the 5.5″ Apple iPhone 6 and 5.7″ Samsung Galaxy Note 4. Other specifications include Snapdragon 805 chipset along Adreno 420 GPU, 3 GB RAM, 13 MP rear image sensor with f/2.0 aperture, optical image stabilization, 2 MP front camera, Bluetooth 4.1, 3220 mAh battery and 32 GB & 64 GB of memory space.
Also Read: How Good Is Nexus 6 Camera (Photo Samples)
It comes with Android 5.0 Lollipop out of the box so it has all the good features like lock screen notifications, heads up notifications, Project Volta for increased battery life and of course, Material Design.
There's one thing about the Motorola Nexus 6 that Google didn't mention on the launching event. Is the Nexus 6 water-resistant and dust proof? Other flagship devices like the Samsung Galaxy S5 and Xperia Z3 and Z2 are water-resistant and completely dust proof. So what about the Nexus flagship?
If you go to the official Nexus 6 page created by Google, you will not find any useful information about this case. But, the Motorola page has the answer that we are looking for.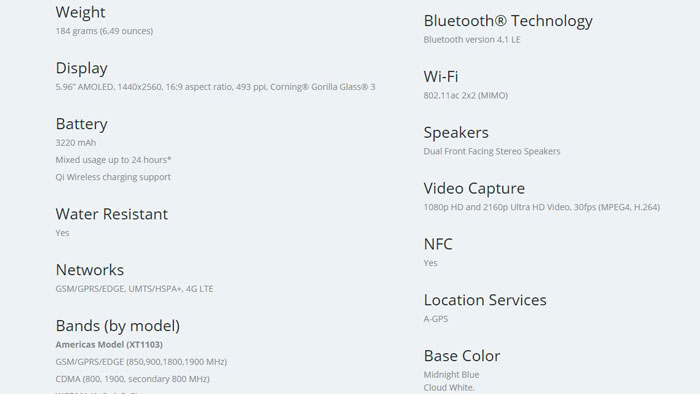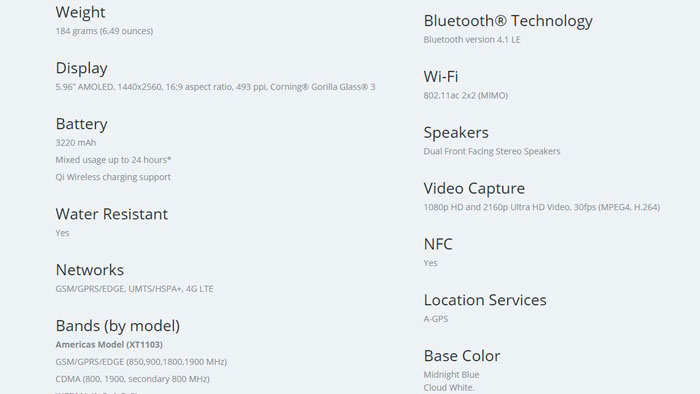 Going through all the specifications of the phone, there is the Water Resistant sector and below it there's a single word is which Yes. So yes, the Nexus 6 is water-resistant and this is confirmed by Motorola itself.
Also Read: Funny Android 5.0 Lollipop & Nexus 6 Ads
This still doesn't show what kind of IP certification the phone has or if it is dust proof too or only water-resistant. This will be discovered when Google will release the phone for sale.