How to download and install the popular Xposed framework on your Samsung Galaxy Note 4. Xposed is one of the most popular and supported frameworks for Android devices.
It supports hundreds of devices and more phones get added every day. Xposed is the ultimate solution if you want to completely customize your phone. Usually, in order to install a mod or theme, you have to install a custom recovery, boot into recovery and flash the zip file.
Also Read: How To Increase Samsung Galaxy Note 4 Speaker Volume
With Xposed, it is different. You have to download and install Xposed installer, find a mod you like, install the module, activate the module and you are ready. You don't have to install custom recoveries or anything like that.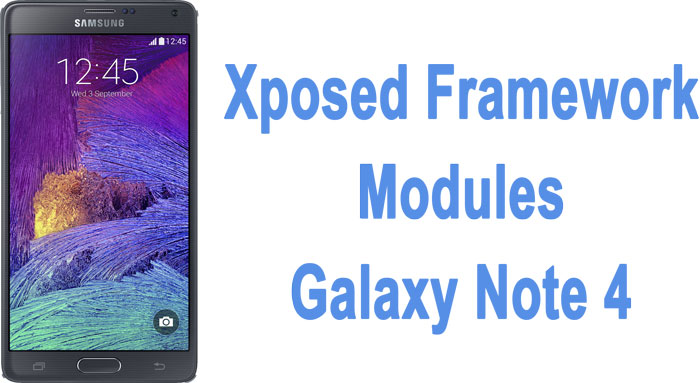 Now that the Samsung Galaxy Note 4 is out, developers have updated the framework and now you can install Xposed on your Samsung Galaxy Note 4, international variant or USA carrier variants.
How to install Xposed framework on the Samsung Galaxy Note 4:
Download Xposed Installer here.
Go to the APK file and install it as a normal application. Xposed Installer will be installed.
Open the app and go to Framework. A sign telling you to download the framework will show up. Click Download.
Your phone will reboot.
When it boots up, go to Modules, search for a module, install it and then activate it.
Also Read: Improve Samsung Galaxy Note 4 Camera Quality (Photos and Videos)
Modules are a great way of customizing your phone because they are similar to mods that you have to install through recovery. You can install as many as you want and the phone will not slow down.