A few weeks ago we say the Sony Xperia Z1, Xperia Z2 and Xperia Z3 running Android 5.0 Lollipop AOSP-based ROMs. The thing was that it was just a video and we couldn't actually take the firmware and install it on our phones.
That day has now come and you can finally install a custom AOSP ROM based on Android 5.0 Lollipop, even though Sony has yet to release official updates. As many other devices, all Xperia Z3 owners can finally taste 5.0 Lollipop.
Also Read: Improve Xperia Z2 Camera Quality With Lost DRM Keys
The Sony Xperia Z3 is the successor of Xperia Z2 and since Sony decided to release a flagship phone every six months, these two devices aren't too different from each other.
We already saw an AOSP ROM for the Sony Xperia Z2, so a Lollipop ROM for the Z3 wasn't too far away. And now, Z3 users can enjoy Lollipop and all its software goodies.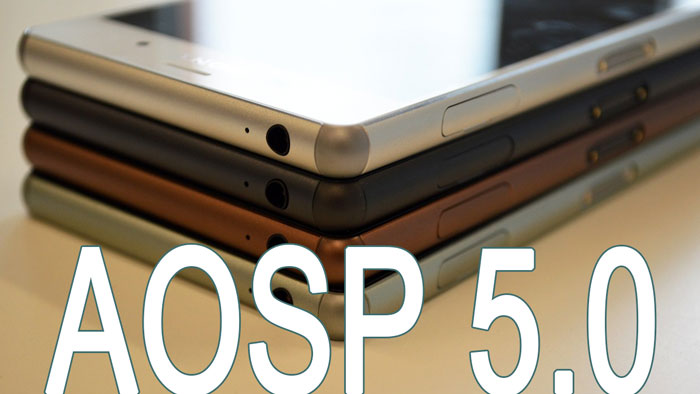 The ROM is separated in two files: boot.img and system.img. But before we continue with the installation guide, lets see what works and doesn't work on this ROM, so you make your mind if you want to install it or not:
Working:
Bluetooth
WiFi
NFC
Texting
Calling
Sound
Sensors
Auto-Brightness
Vibration
Screen/Touch
And everything else that is not included in the "Not working list"
Not working:
Camera
Mobile Data
Video Playback
GPS
Also Read: Sony Xperia Z3 Impressive Battery Test Results
Now that you know what's working and not, download the Sony Xperia Z3 5.0 Lollipop AOSP ROM here. There you can download the ROM and Gapps.
Boot your Xperia Z3 into Fastboot mode. Go to Recovery and select Fastboot mode.
Flash boot.img and system.img files.
Go to Recovery and wipe data and cache.
Install Gapps zip file.