Samsung has been releasing a plethora of great devices this year and it is experimenting with new phones. It announced the Galaxy Alpha which is Samsung's first smartphone to have a steel frame. As we all know, all Samsung phones have fake metallic bezels which in fact are plastic.
But the most sold and popular phone is the Samsung Galaxy S5, the flagship device of Galaxy S series. Even though it doesn't have metallic parts, it has IP67 certification which means it is water-resistant and dust proof, Snapdragon 801 processor, 2 GB RAM, Android 4.4.2 KitKat with Touchwiz features and a huge 2800 mAh.
Also Read: How To Add All GSM and LTE Bands on Galaxy S5
But as every other phone, the Samsung Galaxy S5 has its own problems. We have already covered a lot of problems with the S5 in the past, and today we are covering voice cracking on phone calls issue.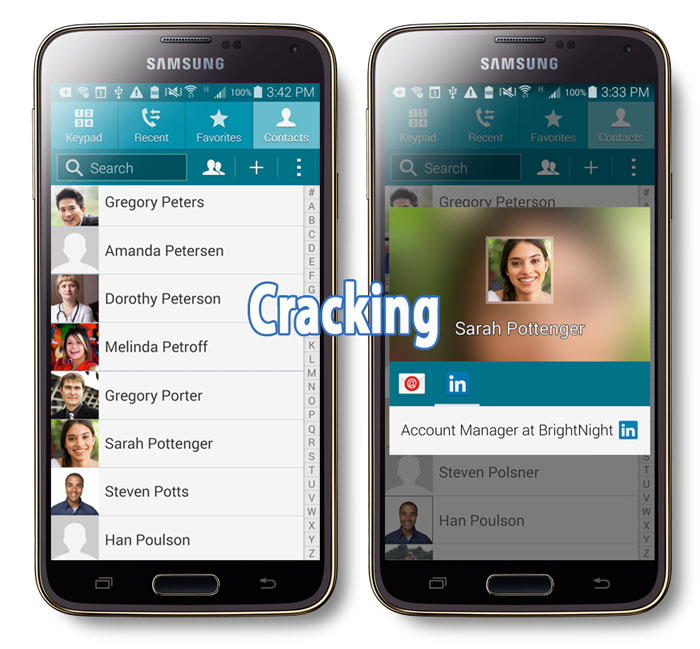 Many users have reported that when they are talking to somebody in a phone call, the person in the other line can barely be heard. The volume is very slow and after a few seconds the call will start making weird cracking noises.
This has become a really annoying problem for many people because they are unable to talk in a phone call for more than a few seconds. If you are also experiencing voice cracking issue during a phone call on your Samsung Galaxy S5, here are a few possible fixes.
1. First of all, you need to clear cache and data of the phone app. The phone app can get corrupted sometimes and this will cause all the weird noises during a phone call. To wipe data and cache of the phone app, go to Settings and open Application Manager. From there, scroll down until you find the Phone app. Tap on it and select Clear Cache and Clear Data. This will fix the cracking voice phone calls issue on Galaxy S5.
2. Check if your SIM card is damaged. If you replace the SIM card often, the gold part of the card can get damaged. This will cause loss of signal and as a result, voice cracking.
3. See if the earpiece of the phone is broken. The Samsung Galaxy S5 is water-resistant which means water is not a problem for it. But sometimes, the water can go through holes of the earpiece and damage it. Try drying it and then make a phone call again.
Also Read: How To Remove Carrier Branding On Galaxy S5 With Debranded Firmware
4. Some firmwares have better signal and support more 3G and LTE bands than other firmwares. Make sure to download and flash the best firmware that is designed for your country. Learn how to install firmware on Galaxy S5.