Here are the ultimate tricks to make your Samsung Galaxy S5 a lot faster. The Galaxy S5 is undoubtedly a beast of a phone. It has  a crazy fast 2.5 gHz Snapdragon 801 processor, 2 GB RAM and Android KitKat OS for the ultimate performance.
The problem is that the S5 has still Touchwiz launcher and framework and everyone knows what that means. No matter how fast the phone is, Touchwiz will always slow it down with its useless features and bloatware. And you would expect excellent performance from a high-end device like this. So here are a few tricks to make noticeably faster.
Switch to ART Runtime System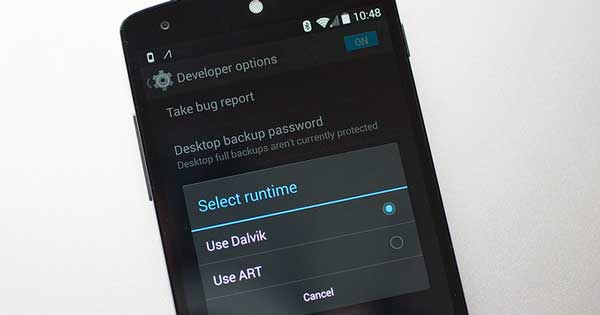 Android 4.4.2 KitKat introduced a new runtime system called ART. Previously, Android has always used Dalvik runtime system. However, Google introduced ART because it makes the phone a lot faster and more responsive. The only downside of ART is that it slightly increases the files sizes.
To enable ART runtime, go to About Phone and rapidly press Build Number 7 times to activate Developer Options. Go to Developer Options, scroll down and select runtime system. By default, Dalvik is enabled. Select ART and then reboot your phone.
Disable S Voice Virtual Assistant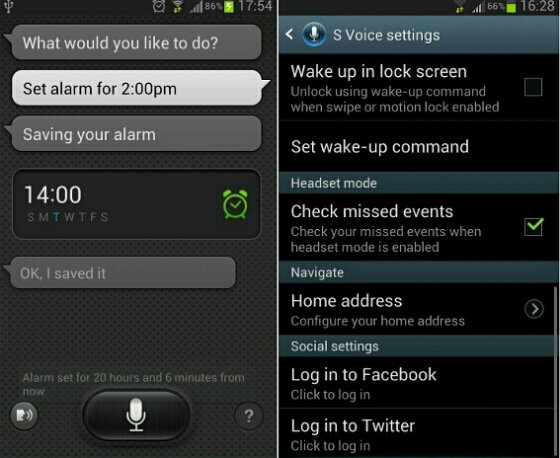 Something that Samsung has been including in its devices is S Voice. As you all know, S Voice is basically useless since all Android smartphones rely more on Google Now, which is a lot faster and smarter. Also, S Voice makes the response time of the home button slower because when you press the home button once, the phone waits for a moment f or the user to click the button one more time to launch S Voice.
So, when you want to close an app and press the home button, you have to wait for a moment to go to the home page. To disable it, go to Settings > S Voice an uncheck "Launch by double pressing the home button" option.
Disable Animations Scale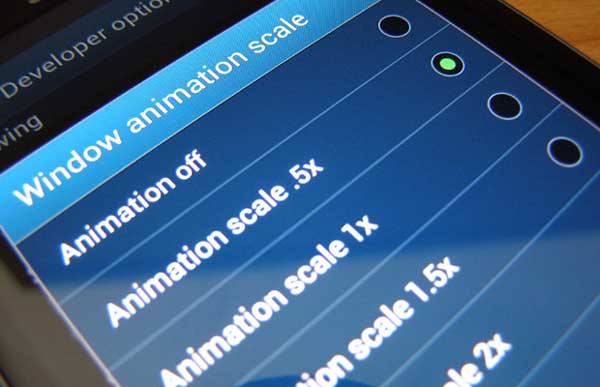 Animations really make the device feel slow. To make them less visible or completely disable them, go to Settings > Developer Option and change Window Animation Scale, Transition Animation Scale and Animator Duration Scale to 0.5x if you want to them less apparent or "Animation off" to disable them.
Once you have changed the values of the three options, you will notice that transitions when switching between apps are a lot smoother.
Disable Bloatware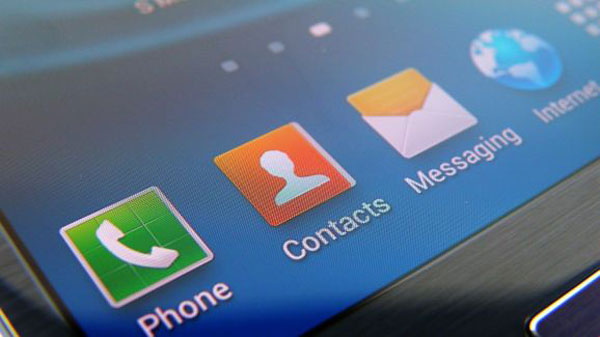 Another problem with Touchwiz is bloatware. Touchwiz has a lot of useless applications that not many people use. The bad thing is that you cannot uninstall them without root. However, you can disable them.
Disabling them will make the phone faster but it won't free up space like uninstalling them does. Go to Settings > Application Manager and select the app you want to disable. Press the "Disable or Turn off" button and you are done.
These were some easy tips to make your Galaxy S5 faster. Do you have other tips that you want to share?