Here are the best kernels you can find for your Samsung Galaxy S5. Samsung Galaxy S devices are known for their big developer support including the Galaxy S3 and Galaxy S4. This time, the Samsung Galaxy S5 is not an exception. Event though it has been released only a few months ago the developer support for the Galaxy S5 is incredible.
There are plenty of different custom ROMs you can choose for your phone. If you don't like your current stock Touchwiz ROM you can download and flash another one which has bloatware removed or has features that you like. Along ROMs, there are many mods you can choose from to make your Galaxy S5 better, faster and more awesome.
Also Read: How To Install Official Galaxy S5 Firmware & Kernel (ODIN)
But there aren't only custom ROMs and different mods that you can install. There are also custom kernels. Custom kernels are basically modified kernels which are able to do a lot more than the stock ones. You can overclock, undervolt, improve battery life and more only with a custom kernel.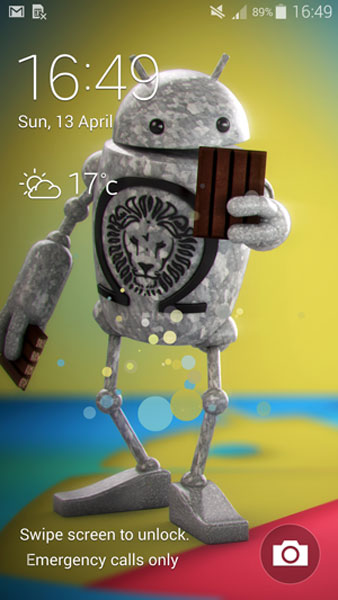 Here are the best custom kernels for your Samsung Galaxy S5:
Omega Kernel

Omega kernel actually is not a standalone kernel. Omega kernel can be installed with the Omega ROM which is one of the best custom ROMs for the Samsung Galaxy S5. Omega kernel is built using SaberMod Toolchain and offers a lot features. It has four governors:
Dancedance
Intelidemand
Lionheart
Smartmax
and five I/O schedulers that you can choose from:
Fifo
Fiops
Simple
V(R)
Zen
Together with Omega ROM, this kernel is the best one you can currently find for you device. It has excellent battery life and good performance.
Download Omega ROM & Kernel here.
Aqua Kernel
Aqua kernel is built using Linaro Toolchain unlike Omega which is built using SaberMod. It is a stock permissive kernel and the best thing is that it is already overclocked. This kernel is available for the octa-core Exynos variant of the Galaxy S5 and it increases the frequency of A7 cores to 1.5 GHz and the frequency of A15 cores to 2.4 GHz.
Also Read: Best Custom ROMs for Samsung Galaxy S5
Download Aqua Kernel here.
These are the best kernels for the Sasmung Galaxy S5. Since the device is still new, more kernels will be released on the future and the list will be updated.