The Samsung Galaxy S6 is a substantial change in comparison to the old Samsung Galaxy S5. Alongside better specifications, higher-resolution Super AMOLED display and...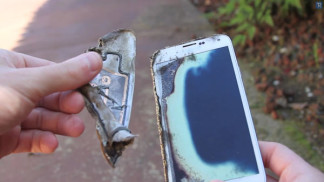 Galaxy S5 survives the fire test. The Samsung Galaxy S5 is going through the most extreme torture tests. Previously, it went through Water Test,...
The HTC One M8 has been put under the torture test. It has gone through some of the worst tests such as Water, Drop...