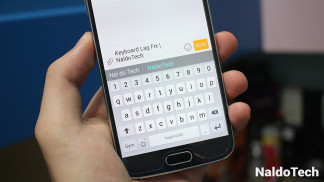 There is a simple solution to fix the keyboard lag on the Samsung Galaxy S6, Galaxy Note 5 and Note 4. The Galaxy S6...
How to make Samsung Galaxy S5 keyboard faster and solve the lag problem. The Galaxy S5, just like every other Galaxy device runs on Android...
After playing for a couple of days with the LG G3, users have reported keyboard lag problem. It is very annoying and doesn't let you...
The iPhone is a good phone with decent specifications and good performance. Everyone says that it doesn't have any lag and the user experience is...