Leaked photos of the Gold variant of the upcoming Galaxy F (S5 Prime)  are out. The release of the Galaxy S5 Prime is closer...
The blue variant of the HTC One (M8) is coming very soon. Well at least this is what evleaks is saying on Twitter. As...
LG G2 is sure getting too many cool things this month. It will receive KitKat at the end of January and if you haven't...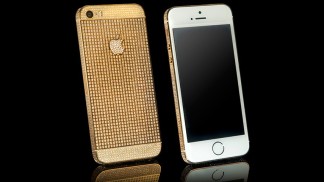 Do you think the original iPhone 5S is enough expensive already with high off-contract prices? Think again. Goldgenie has just announced an iPhone 5S...