Download ported Samsung Galaxy S5 Mini applications on the Samsung Galaxy S3 and Note 2. The S5 Mini received all the features and full...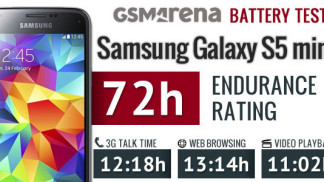 Here are the results of Samsung Galaxy S5 mini battery life test. The Galaxy S5 mini, as the name suggests, is the mini version...
The Samsung Galaxy S5 Mini has just been officially announced by Samsung and it really has "mini" specifications even though it keeps all the...
Leaked Samsung Galaxy S5 Mini pictures and specifications are out and there is only one thing to say: It is a smaller Galaxy S5....