Chainfire has updated SuperSU to v2.35 which makes it possible to root all devices with Android 5.0 Lollipop. SuperSU is one of the most important apps for an Android device, especially when it is rooted. The main reason why people buy an Android phone is because they can be rooted and customized to maximum.
Different phones have different methods of rooting. On some you have to use ODIN and on some you have to use flashboot. A few years ago, rooting was something that only developers could do because of how complicated the process was.
Also Read: How To Root Nexus 9 With CF Root (SuperSU v2.18)
Today, rooting a phone is a very simple process. You only have to download a tool, click a button and your phone has been rooted. No matter how you root your phone, all rooted devices have something in common: SuperSU.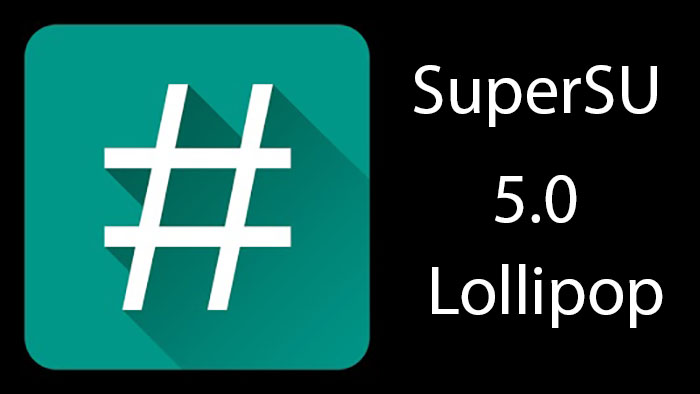 SuperSU is the app that grants root permissions to applications that require it. Even if your phone is rooted, if there is not app that can grant root access, root applications will not work because they can't get permission to access system files.
SuperSU has been available for many years and looks like it will still live for a long time. That is because it is a necessity for every rooted phone and there is no better app. There's no better app because SuperSU is already perfect.
When Android 5.0 was released, some rumors suggested that Lollipop would be impossible to root. Chainfire, the developer of SuperSU proved that nothing is impossible and released a few beta versions of SuperSU. They worked on Lollipop but had some serious bugs.
Today, the stable version of SuperSU, SuperSU v2.35 got released. As expected, it supports 5.0 Lollipop and the best of all, it is stable with no bugs.
When it comes to design. it hasn't been updated to fit Material Design theme of Lollipop. But the developer has noted that it will eventually update the app with Material Design.
Also Read: How To CF-Root Galaxy Note 4 (Exynos & Snapdragon)
If you have rooted your phone with 5.0 Lollipop Android version, make sure to download SuperSU v2.35 here. If you are using CF Auto Root, don't worry. They already have the latest version.