Samsung Galaxy S5 users are experiencing a serious problem lately. Their phones do not recognize the Sim card and give "Emergency calls only" error message. The user is not able to make or receive phone calls, send text messages or use mobile data.
This problem is very common and occurs on many Galaxy S5 devices. Users have reported that wiping data and factory resetting doesn't work. So the problem is not caused by conflicting apps which don't let the phone receive signal and make phone calls.
Also Read: How To Remove Carrier Branding On Galaxy S5 With Debranded Firmware
The Galaxy S5 is one of the most popular Samsung devices and millions of people have bought it worldwide. Most of the users are very happy but there are always a few people who experience problems and emergency calls only is one of them. As mentioned above, a simple factory reset is not enough so you have to try other methods to fix the problem.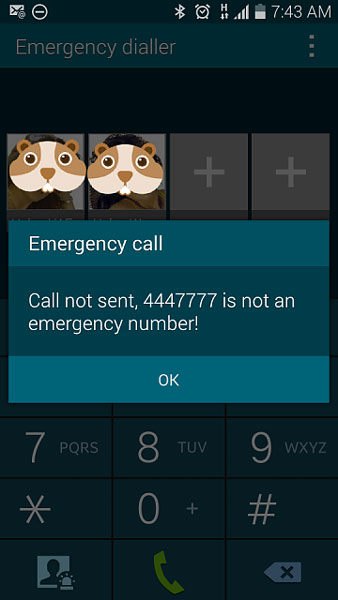 Flash another stock firmware
If you have recently flashed a stock firmware and then started to see the problem then the new firmware is the reason of the error message. The new firmware can have the wrong modem which doesn't work on your country or on your current carrier.
Go ahead to official Samsung Galaxy S5 stock firmware site, download the correct file for your country or even your carrier and flash it through ODIN. If you don't know the procedure, follow the tutorial here.
Install another modem
If you don't want to install a brand new firmware because then you have to wipe data and lose all installed apps, then you can install only the modem. There are many sites where you can download different modems for different countries.
There are two ways of installing a modem on the Galaxy S5: downloading .tar file and flashing it through ODIN or downloading a zip file and installing it through Recovery.
Also Read: How To Install CyanogenMod 11 M10 Stable On Galaxy S5 Stable
Sim card slot
If none of the solutions above work then it is a hardware problem. Remove the back cover of your Galaxy S5 and then remove the battery. Remove the Sim card and see if the gold pins of the card slot are damaged.
If not, check the gold part of the card. If it is heavily scratched then the card is broken and it will not work. You need to buy another one.