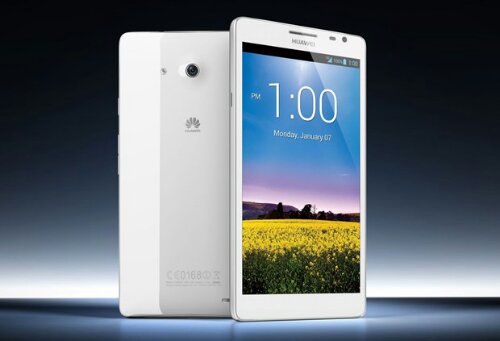 The Huawei Ascend Mate is powered by a huge 4050 mAh Li-Ion battery which means it will top the battery life test but also having a Quad Core CPU and a 6.1″ screen make this device a power hog.
How did the Ascend Mate do in this test? Let's find out.
When it comes to 3G Talk Time, the Ascend Mate scored better than every other device available today with a score of 25 hours, 4 hours more than the Motorola RAZR MAXX.
It did quite good even it the browser test where it scored over 8 hours, 2 hours less than the leader of this test, the HTC One but no one is surprised if you think its huge 6.1″ screen.
In the video playback test it scored 12 hours which is impressive since it scored 1 hour more than the Samsung Galaxy S4.
What do you think guys, do you like these scores?