Download the official stock wallpapers of the Samsung Galaxy Z Flip 3. This is Samsung's newest folding device and the successor of the Galaxy Z Flip 5G. The phone comes with a nice set of wallpapers, which you can download below.
If you are not familiar with the phone, here is a quick rundown of the specs. The Galaxy Z Flip 3 comes with a 6.7″ display with a resolution of 1080 x 2640 pixels, a Snapdragon 888 chipset, 8GB of RAM, 128/256GB of internal storage, a dual-camera layout on the back, a 10MP front-facing camera, and One UI 3.5 based on Android 11. All of this is powered by a rather small 3300 mAh battery.
Download Stock Wallpapers from Samsung Galaxy Z Flip 3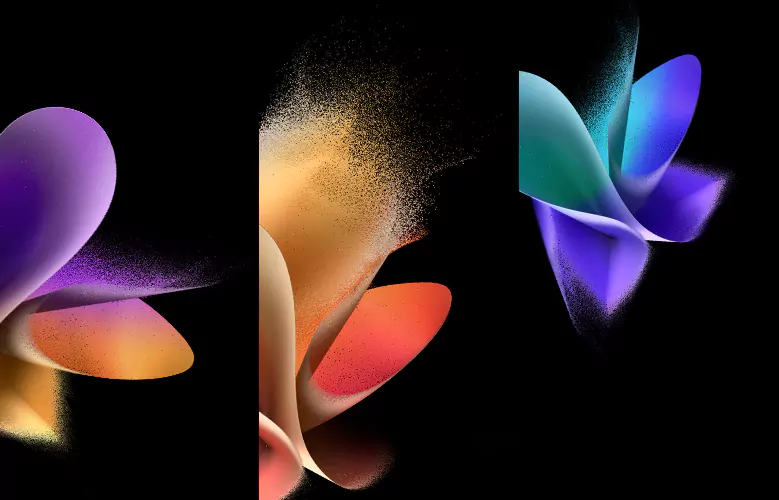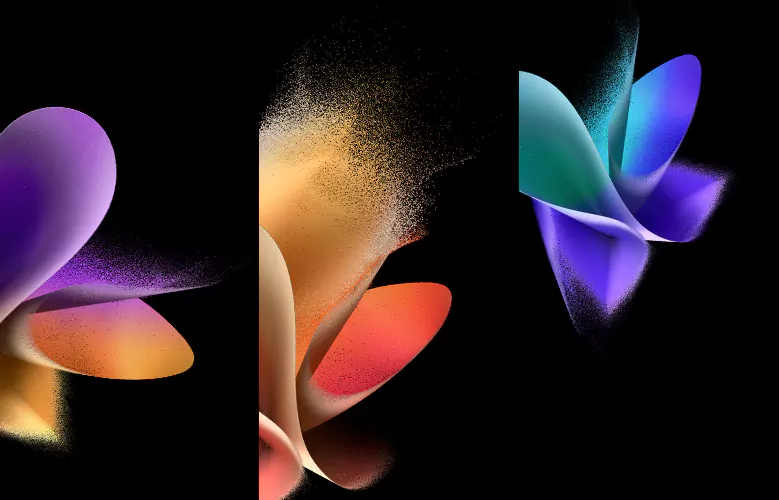 The wallpapers can be downloaded in their full resolution through the download link below. The wallpapers are what you expect from a Samsung phone. Colorful yet pretty abstract flowers and shapes.
There are 20 high-quality wallpapers in the wallpaper pack. They feature the traditional AMOLED black background, with a colorful flower shape on the front.
Download Samsung Galaxy Z Flip 3 Wallpapers
You can choose which versions of the wallpapers you want to download. To use them on your phone, go to the gallery app and choose the image you just downloaded. Tap on the menu button inside the gallery app, and tap on "Set as wallpaper", and choose between home screen, lock screen, or both.