There are many popular and excellent custom ROMs that you can install on your Samsung Galaxy S3. They offer better battery life, performance and more features than the stock ROM. We have written about many good ROMs for the Galaxy S3 in the past and you can check out some of the best ROMs for the Galaxy S3.
These ROMs are separated in two types: Touchwiz and stock Android. The Touchwiz variant is based on stock Samsung firmwares and the second variant is based on CyanogenMod 12/AOSP builds.
Also Read: DN4 ROM for Samsung Galaxy S3 (Galaxy Note 4 ROM & Features)
If you want a better performance, stock Android ROMs are always recommended. One of the best ROMs which is based on stock Android is Resurrection Remix.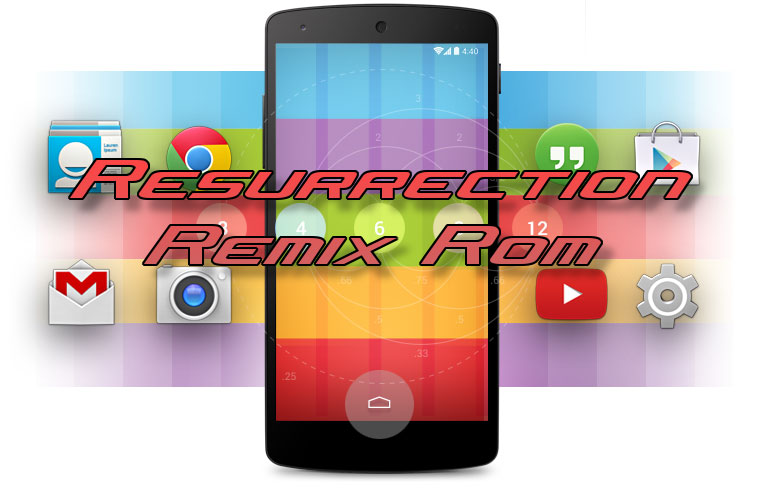 Resurrection Remix has been available on many Samsung Galaxy devices. It is optimized and offer better battery life and improved performance.
The ROM has been updated and now it features Android 5.0.1 Lollipop. No, it is not the original Android 5.0 but the new update, 5.0.1, which comes with a few fixes and improvements.
Resurrection Remix for the Galaxy S3 is based on CyanogenMod 12, Slim, OmniROM and original Remix ROM builds to create powerful and fast ROM.
There are many tweaks and mods included in the ROM. You can customize the status bar clock, toast animations and navigation bar dimensions.
Some of the features that Remix features are quick unlock, new music app, all CyanogenMod 12 features and overall system improvements.
How to install Resurrection Remix Android 5.0.1 Lollipop on Galaxy S3
Download
How to install
Move both files to your phone.
Turn your phone off.
Boot into Recovery mode. To do so, press the Volume Up + Home + Power buttons simultaneously.
Once in Recovery, make a Nandroid backup in case something goes wrong.
Wipe data and cache.
Install the ROM.
Flash Gapps.
Also Read: CyanogenMod 12 ROM 5.0 Lollipop for Samsung Galaxy S3
Once you have flashed the ROM and Gapps, reboot your phone. The first boot will take a few minutes since it is a completely new Android version.