Facebook and other social sites have this annoying messaging feature where if you read a message that someone just sent you, the sender will receive a "seen at" sign. This is quite annoying because you don't want to let him know that you have read the message.
Or when you receive a message and don't know who sent it, you open it from curiosity and the sender immediately receives the "seen at" sign. The good news that you can prevent this form happening quite easily.  Two students of Computer Engineering have created an app called "Seen At".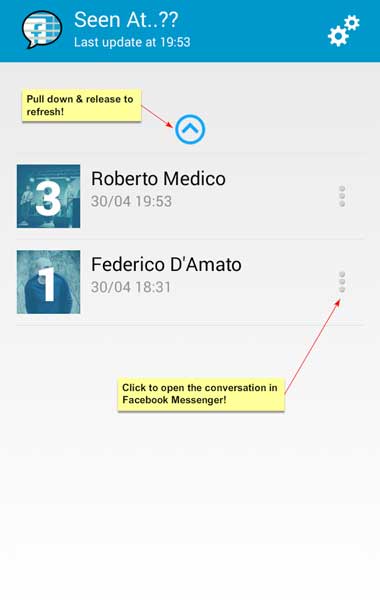 "Seen At" app basically acts like Facebook Messenger. Every time you receive a message, you will receive it on your original Facebook app and also on "Seen At" app. If you don't want to let the sender that you have read the message, simply open the second app and read the message there.
Even though you have opened and read the message, the sender will not receive the sign and he will think you have read it yet. It is a handy app to get underground. Download the app here.