XDA member "reefur" has published a group of photos of what it looks like to be the Samsung Galaxy S6 in its final design. The person who posted the photos didn't say much, besides the fact that these pictures were taken directly from AT&T headquarters.
This leads us to think that these photos are the real deal. The phone is covered in stickers saying "Not for sale". This means that the phone is a testing unit and might not be in its final form but the design might not change a lot on the announcement day. The member says that the phone is made of glass on the front and back together with aluminum sides.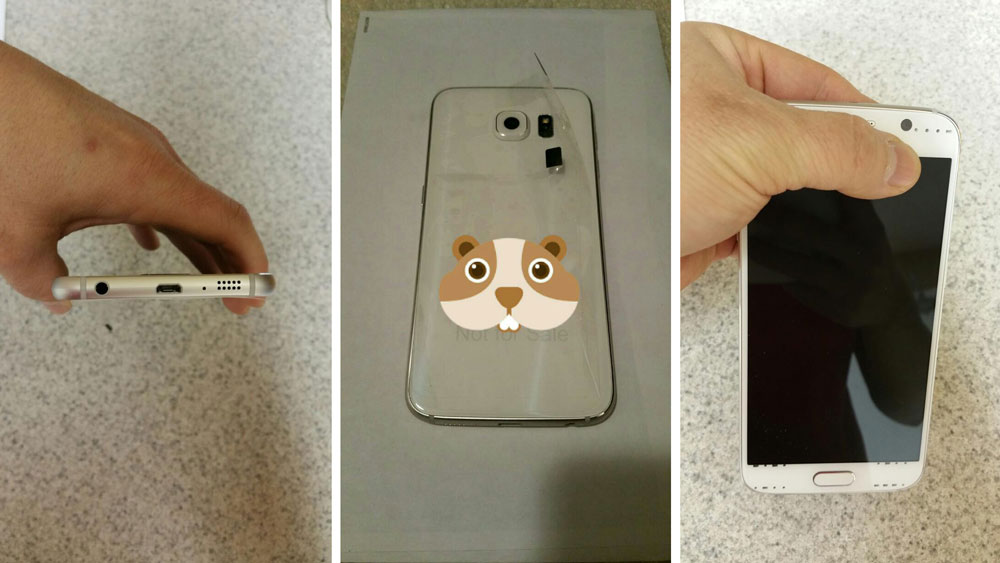 Luckily, there are plenty of photos available so we can take a better look at the device. Looking at the bottom, one could think that it is an iPhone 6. It is made of metal and features a single speaker grill, microUSB charging port, microphone and 3.5mm headphone jack. Going to the top, you can see a much more cleaner interface which consists of another microphone and an IR blaster used as a TV remote. The back doesn't have much running.
There's a new and improved camera together with LED flash and heart sensor on the side. There's a sticker saying that the device is not for sale, noting that the captured phone is a developing unit. There's a power button on the right side and volume buttons on the left.
The front is as every other Samsung device. It has the Samsung logo, front facing camera and a bigger home button. A bigger home button indicates there will be a new touch-based fingerprint scanner instead of the old swipe based scanner found on the Galaxy S5 and Note 4.
The Samsung Galaxy S6 is just around the corner and will be released on 1 March. Based on previous experiences with the Galaxy S5, this design will be very close to the final design. Other specifications include a QHD 5.1 Super AMOLED display, Exynos processor, 2600 mAh battery and Android 5.0 Lollipop out of the box.