Here is the full video review of Android L Lollipop on the Samsung Galaxy S5. Android L is the latest Android version announced by Google during Google I/O. Android Lollipop, as the name got confirmed today, brings a totally new user experience with new launcher, material design apps, power saving mode and more.
At the moment, only Nexus 5 and Nexus 7 2013 users have the opportunity to download and install Android L on their devices. And it is not stable. It is a developer preview which means it is designed for developers to optimize and make apps better for the new version.
Also Read: How To Install CyanogenMod 11 M10 Stable On Galaxy S5 Stable
Samsung is known to delay Android updates. The best example is the Samsung Galaxy S3, Samsung's most popular phone that didn't even receive Android 4.4 KitKat, The S3, originally launched with 4.0.4 Ice Cream Sandwich received the last 4.3 Jelly Bean update a few months ago.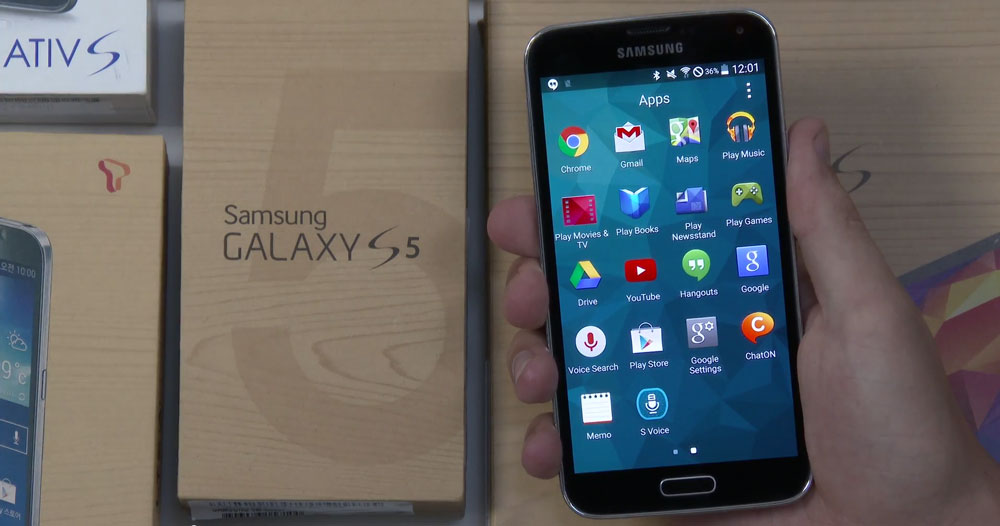 But now, a surprising news is coming from Samsung. SamMobile has posted a long 8 minute video showing the Samsung Galaxy S5 running on Android L Lollipop Touchwiz version. Yes, even though Android L has yet to be officially released, Samsung is already working to make the new version available for its flagship device.
The long video shows everything you need to know about Android L and Touchwiz skin. The famous material design has been added, applications have been redesigned and the launcher is now simpler and faster. The video includes everything including the setup process, going through every application like camera, settings, contacts and more.
Also Read: How To Use All Sensors on Galaxy S5 & Note 3 (Temperature, Humidity, Light, Pressure, Altitude)
This is a surprising move from Samsung. With this news, looks like Samsung is going to be the first company to update its flagship device to Android L after Nexus devices.
Android L Galaxy S5 Full Video Review