If you have ever looked for a custom ROM to install on your Samsung Galaxy S3, you have probably heard about CyanogenMod, Slim Bean or OmniROM. These are the best ROMs you can find for the Galaxy S3. They are based on stock Android and offer fast performance and incredible battery life.
But there are other ROMs that are as good as CM and Omni. One of them is MIUI. It is a tough decision for a smartphone user when it comes to choosing Android or iOS. Some choose iOS for its simplicity and others chose Android because of the endless features and possibility that if offers.
Also Read: Download MIUI 6 Launcher & Icon Pack (Theme)
Those who choose Android, sometimes may miss the look and user interface of iOS. For that reason, you should install MIUI custom ROM. If you have the Samsung Galaxy S3 and want to try something different that you haven't tried before, MIUI V5 is a great option.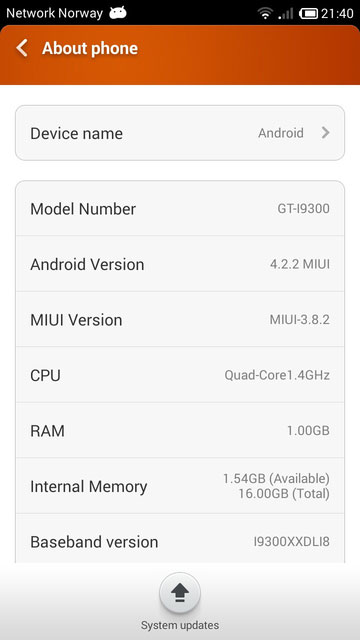 Even though it is not as popular as other custom ROMs, MIUI is a great choice, especially if you want to make your Galaxy S3 look like an iPhone.
The MIUI ROM has its own theme store where you can download different themes and skins, inducing iOS theme. The ROM is based on Android 4.2.2 but there are a few 4.4.2 KitKat leaks.
The ROM works fine. Everything is working like WiFi, GPS, NFC, mobile data and signal. But there are a few bugs like the gallery and music app won't recognize the external card unless you press the refresh button.
The ROM has multi language support and is able to show emojis too.
How to install MIUI V5 ROM on Galaxy S3
Boot into Recovery and wipe data, cache and dalvik cache.
Install the ROM and then flash gapps.
Reboot.
Also Read: MIUI ROM for Samsung Galaxy Note 3 (iPhone/iOS Theme)
There are a few other things you can install such as Googy Max kernel to make the performance better.