Here is a list with applications that don't work on the new Android L version. Android L has been released more than a  month ago and it is available for Nexus 5 and Nexus 7 devices in the form of Developer Preview. The Developer Preview image is actually designed only for developers so they can improve and make the applications compatible with the new Android L version.
Android L has brought a lot of improvements and changes. One of the most noticeable changes is the runtime system. Previously, Android was based on Dalvik runtime while Android L runs on ART. ART is completely different than Dalvik.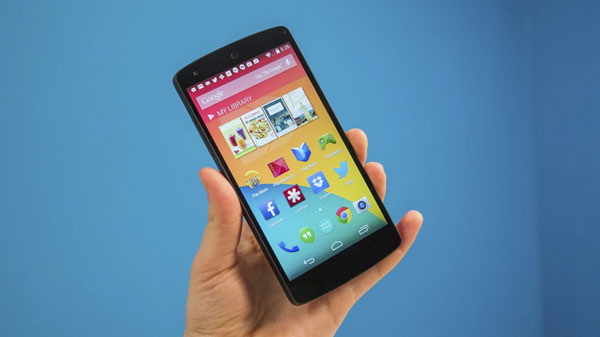 Applications which are optimized only for Dalvik cannot run on Android L because of ART. Unless developers update the applications for the new Android L version, they will not work. Here is a list of most popular applications that haven't been updated yet and do not work on Android L.
Also Read: Download & Install Android L Dialer App
Engadget, it crashes every time you try to open it.
Google Calendar (Go to app settings and clear data, this might fix the issue)
 Baconreader.
Firefox.
Twitter, a new update in Play Store  now is working
Wordbase.
Signal check, causes phone reboot.
HBO Go.
Facebook, posting comments issues.
DropBox.
Netflix, streaming issues.
Hangouts MMS, (using WiFi to send and receive photos works fine)
Photoshop touch for phone.
Hulu+, streaming issues.
Vonage.
Wunderlist
Plex, streamin issues.
Neutron Music Player.
Vine, now is updated and seems to work fine.
Helium, causes phone te reboot.
Flashbox.
Lightflow.
Dolphin.
Square.
Docs and Sheets (gogle has updated and now seem to work fine).
Open VPN Connect.
NBA Jam.
Slack.
Music ID.
Skype, voice issue.
Sygic.
AIMP.
Vinwow.
WeChat.
Watch_Dogs ctOS.
Spotify, UI issues similar to Facebook.
iHeartRadio (TuneIn Radio Said to Be working).
Viber.
Dots.
Jump Remote Desktop.
Fifa 14.
Call Confirm.
Viral Pro Player.
Wave Wave.
Office mobile.
FCR Comic Reader.
OneNote.
Solitare+ by Branium Studios.
Nissan LEAF.
Astra File Manager.
Kindle.
Media5fone
Youtube, posting comments issue.
GTA SA.
Almex Bluebird.
Xbox one Smart Glass, Beta too.
Plural Sight.
Real Racing 3.
Nationwide Mobile Banking.
Divide App.
Nascar Mobile
Watchever.
Orbot.
Handcens SMS.
Watch ESPN.
Klout App.
Empendium.
Wakevoice.
Dodol Launcher.
Flyne.
YesGo.
VyprVPN.
Ivona tts.
These were the most popular apps which aren't compatible with Android L. However, developers will soon update all the apps.